Helpline in step with communities on countering violent extremism
A free helpline providing advice and support for people concerned about violent extremism brings a human dimension to a complex and contentious issue.
Launched in June, the Step Together helpline is the culmination of over 18 months of design work involving consultations across community, government, academia, and frontline services. The service draws on the advice of more than 240 key stakeholders consulted in the process.
Some community members were initially ambiguous, even suspicious, towards the underlying motivations of the new service, according to Aftab Malik, community engagement manager of the team rolling out the initiative for the NSW Government.
"The helpline comes into a highly contentious area and we need to get better information out there about what is happening with initiatives to counter violent extremism. Any initiative that revolves around "CVE" will naturally cause suspicion because it is tied to a community that feels constantly in the spotlight. There is a great deal of ambiguity, fear, and uncertainty.
"My role is to communicate to the community at large what this helpline is about and to dispel any misinformation and engage with questions. And my role is to dispel fears, as there is a lot of fear out there."
Malik said the consultation process for Step Together succeeded in developing the initial idea of a helpline into something tangible, useful, and practical.
"The NSW Government understands the social issues that give credence to violent extremism. It's not necessarily driven by ideology or about religion. What is it, as a social factor, that has broken down and allowed people to be compelled by what you and I and other people consider extreme? That's where the expertise comes from."
The Step Together helpline is staffed by qualified professional counsellors from On The Line, a registered charity with over 55 years of experience in trauma-informed counselling in the areas of suicide, mental health, family violence, healthy relationships, chronic health conditions, and substance abuse.
"It is important that the government understands the perceptions of the Muslim community: where it's at, the fatigue it feels, and the sense of beleaguerment."

– Aftab Malik.
On the Line CEO Kim O'Neill said, "This is an exciting opportunity to continue our work encouraging people to feel better, building resilience and connecting people with community support. We are pleased to be working with the NSW Government to provide advice and support for anyone in the community who is concerned about violent extremism."
Malik said the people on the end of the helpline are "human beings who have empathy and understand human interactions", and whose main aim is "to bring clarity to your confusion".
Basmala Academia, an independent Islamic research cooperative, has welcomed the establishment of Step Together for families and friends who want to support loved ones.
"There is an unmet need for advice and support that operates in a confidential, safe space and where callers can get appropriate, sensitive and professional advice, support and referral," Assistant Director Ansari Zainul Abidin said.
Malik said that violent extremism is not a "Muslim issue," and that Step Together addresses all forms of violent extremism, including far-right wing extremism.
As a practicing Muslim, Malik said "it is important that the government understands the perceptions of the Muslim community: where it's at, the fatigue it feels, and the sense of beleaguerment."
He said sensitivity to these issues have been reflected in the approach to the service and its launch.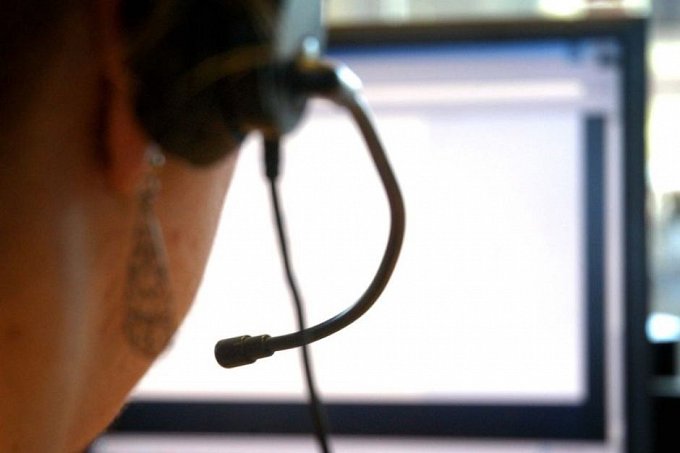 Priscilla Brice, Managing Director of anti-racism charity All Together Now, agrees there is a need for an advice and support service covering far-right wing extremism.
"When friends and family see a loved one being drawn into a far-right violent extremist group, there's confusion and concern about what they can do. There is undoubtedly a need for a service that provides people with evidence-based advice before it's too late."
Malik stressed that Step Together is a counselling and support service only, and it is not a hotline for reporting crime, which should be referred to existing services like 000, CrimeStoppers, or the National Security Hotline 1800 123 400. He said calls to Step Together are recorded like any call service operation, however, this information is protected under privacy legislation and can only be shared with police if required by law.
The Step Together helpline is a free service that runs from 7am – 9pm seven days a week. Call Step Together on 1800 875 204 or visit www.steptogether.com.au
The Point
Helpline in step with communities on countering violent extremism
References
Images sourced for Creative Commons