The joyful face of Palestine
Reema Hamdan is a photojournalist currently based in Palestine. She was born in Sydney, Australia to a Lebanese mother and a Syrian father and grew up Marrickville and Punchbowl. Hamdan became interested in photography while living in East Africa and studied photography in Sydney, becoming a finalist three years in a row for 'Australia's Emerging Photographer of the Year' in the documentary/photojournalism category. She has exhibited in 'Capture' which runs alongside the famous 'Head On' photography festival and won a scholarship to study photojournalism in Medellin, Colombia. She recently started a 'Humans of Palestine' page to show there is more to this region than the occupation. She talks to The Point Magazine about her work in Palestine.
A vibrant life beyond conflict
"I came to Palestine with the clear vision of documenting the conflict, but whilst here, that quickly changed. I was stunned and pleasantly surprised by the 'life' surrounding me," Hamdan said.
She said while the Palestinians live under occupation, they "are still living, smiling, are happy and committed to making the best of their situation with a large percentage going to university and many others developing the thriving arts scene."
"I was caught off-guard and realised this is what I want people to see. I live in Nablus amongst all the chaos yet am inspired everyday by the resilience of the Palestinian people who are still achieving amazing things despite their hardship. I am surrounded by many whom have won international awards for their arts, many whom are on their way to Europe on scholarships (they can only fly from Jordan of course!), speakers who travel the world and are invited by institutions."
While living within the limits imposed by the occupation, Palestinians "are not sitting at home feeling sorry for themselves, but are actively building their own future and fulfilling their dreams," she said.
Hamdan said she started a 'Humans of Palestine' Facebook page "to introduce to the world the amazing locals that make this country so special."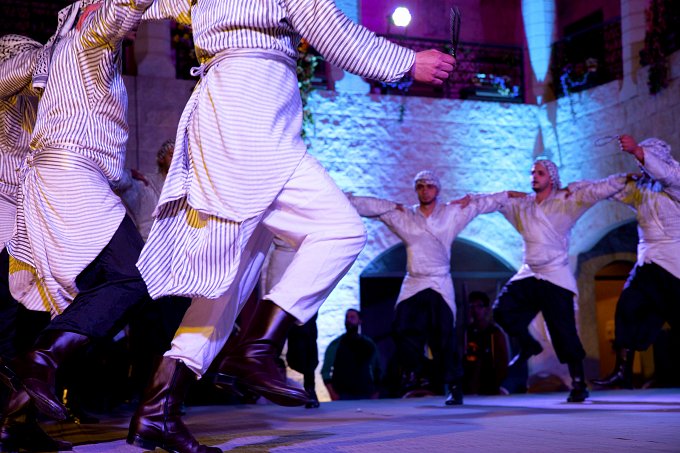 Most weekends are filled with cultural events and festivals, showcasing to the growing number of tourists the rich and beautiful Palestinian culture. (Nablus, West Bank, Palestine)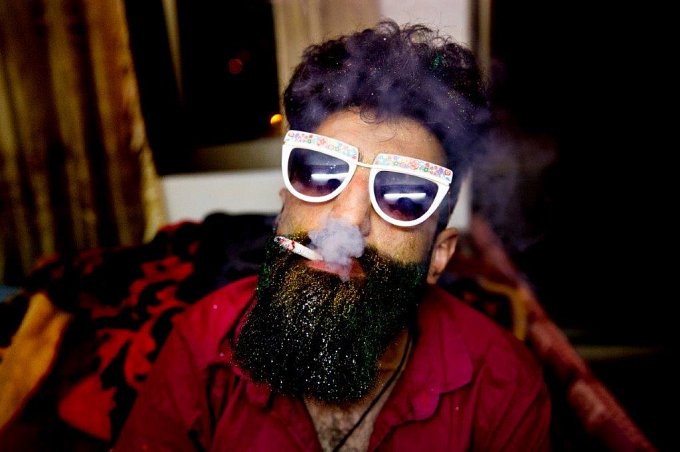 "This year I'll be moving to Berlin. I miss partying from Friday and coming home Sunday." Moe, Hebron, West Bank, Palestine.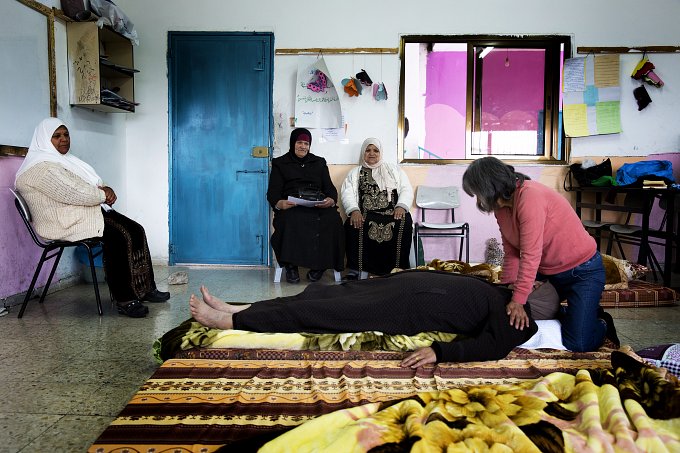 A volunteer masseuse from Japan gives these Palestinian women their first massage. Afterwards the women all agreed their husbands now have new jobs haha. (Tulkarem, West Bank, Palestine)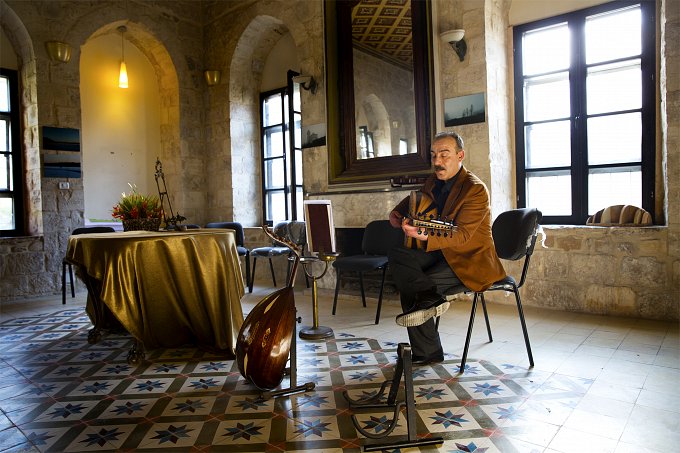 "I never intended on being an oud player, or being the best in Nablus, I just played because my father did. One day my oud was damaged and I was about to send it to a friend for repairs but thought I'll try myself. Now I repair, design, create, teach and play the oud. I have international students and it brings me much joy." Ali Hasanain, Nablus, West Bank, Palestine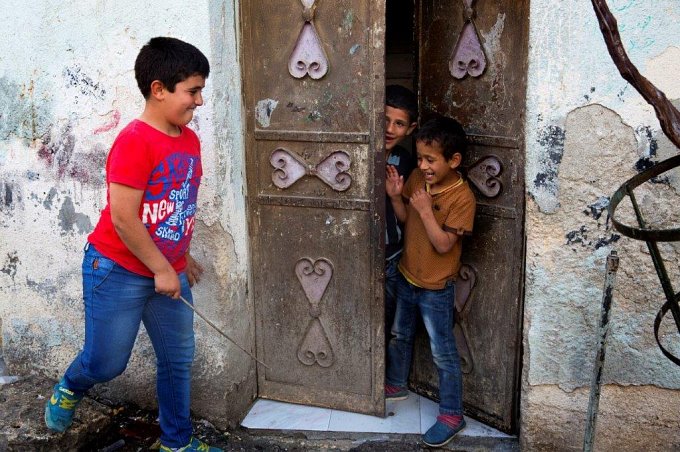 The kids were playing Hide and Seek. After twenty minutes the 'seeker' finally found the 'hiders', who squealed with laughter. Sebastaya, West Bank, Palestine.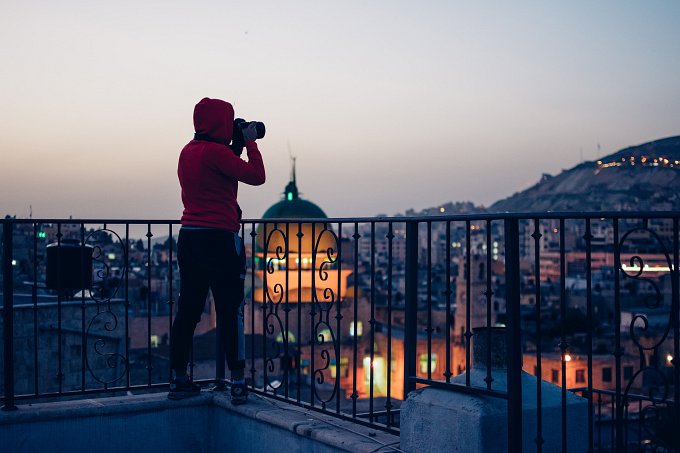 Here I am, photographing Palestine; one of the most beautiful, amazing and inspiring countries I have visited. (Nablus, West Bank, Palestine)
The Point
Photojournalism looks at another side to Palestine