'Say it Loud' Provides a Voice to the Australian-African Millennial
Say It Loud is a panel-based web series that seeks to discuss current issues that are important to millennials of Australia's African and Indigenous communities. The series was conceived out of a desire to hear more black voices in Australian media and give greater representation for this demographic. The Point Magazine caught up with the show's writer, Rebka Bayou about the series and her experiences growing up.
An idea is born
Earlier this year, Rebka Bayou was approached by the series director, Vanessa Ocansey, after she came across an article she had written about her experiences growing up Ethiopian in Australia.
"Some of key issues I wrote was what I felt growing up included the ignorance around Ethiopia, and the homogenisation of Africa. When I was younger, my teacher would confuse me with other black kids."
Bayou was born in Australia, but her parents immigrated from Ethiopia in the 1990s. Growing up in the Mt Druitt region, she said there was not a big community, so her family spent lot of time in Auburn at the Ethiopian Amharic-speaking church.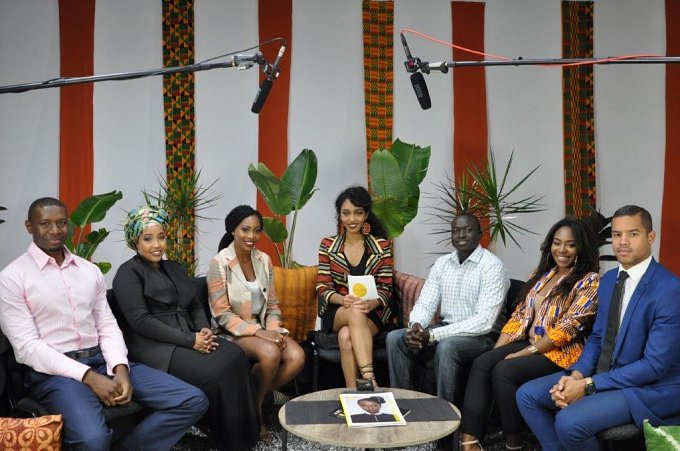 left to right:Vanessa Ocansey, Ring Mayar, Kaiya Aboagye , Shola Diop, Fasika Ayallew, Idil Abdullahi. Christopher Bedzo
"I was lucky enough to grow up with people who looked like me coming from this region. But I still felt like I was a representative and couldn't make us look bad."
Tackling the big issues
Many of these personal experiences form the basis for the themes Bayou writes about in Say It Loud including, racism, assimilation, interracial dating, religion and themes such as growing up African in Australia. The show is the brainchild of four young African-Australians, and the panel includes voices from Australia's Ethiopian, Ghanaian, Nigerian, Somali, South Sudanese and Aboriginal communities.
"We are trying to make it something specific to the Australian experiences. We want this to be about the stereotypes and the unique experience of being black in Australia, as opposed to black Europeans or African-Americans. African Americans are so prominent in media that many people take those stereotypes and pit it on you. And because it is the closest thing we have to representation, and most palatable, acceptable and 'coolest'. As a result often, we play into those stereotypes. Like, I hear black kids in Melbourne mimicking their accents. People say racism is worse in US, but at least black people are a 'norm' there, whereas here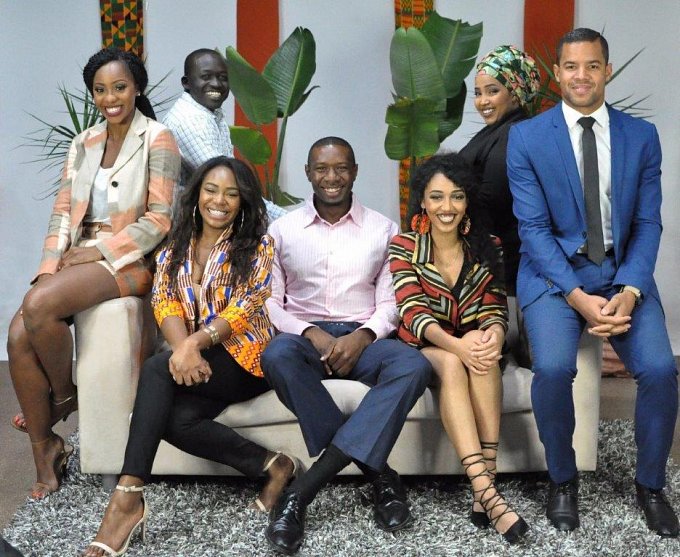 Drawing on experience
The series is a pilot season with three episodes and the team are currently in process of planning for next season. The first episode covers inter-racial dating and topics likes exoticism and fetishisation. Bayou says they all draw from their personal experiences to help mould content, like beauty standards.
"The main issue growing up here was around beauty standards., hair, nose, skin tone. People will often say back-handed compliments like 'you are nice chocolate colour, not so dark as those other ones.' These things made me hyper-aware of race from a young age."
"My friend and I went to Europe on Contiki with predominantly white Australians. My friend had braids, and she got so many questions and fascination. Even if it comes from good place, you feel on show and people are overly curious in a way that makes you feel objectified, so we look at themes like this."
But the team also want it to be a place to share dissenting views. "On the panel, we have people with conflicting points of view. Want it to be as realistic as possible and uncensored."
Highlighting a collective experience
Bayou said they want the series to involve perspectives from Indigenous communities. She said, while there are historical differences, that black identity is also a collective experience.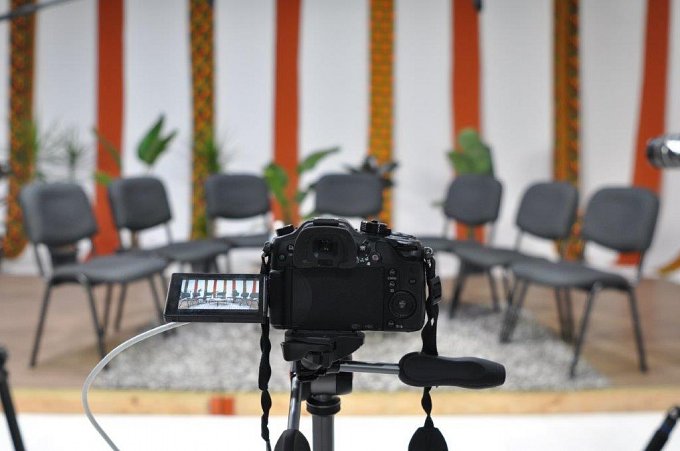 "It is hard not to be exclusionary… Many indigenous people refer to themselves as 'blackfellas', and while we have different historical experiences, we do have a collective experience in way we are perceived. I don't have same history as Nigerian or African America, but we have a black experience and there is such a common thread globally. Things like incarceration affects African American and native black Africans and indigenous communities, or excelling in sport where you have over-representation in some fields like AFL. We acknowledge the differences, but the issues and things we have in common are too big to overlook."
Bayou said through the show, they are also hoping to gently educate people about different African experiences.
"Africa is place that we often don't look at as multifaceted. It is one place in many people's mind and we give it the same people, language and image. I want Africa to be allowed the same diversity and cultural respect as Europe or Asia, like the French are so different to the Italians or Spanish. Ethiopia is so different to Nigeria which is different to Morocco."
The Point
New YouTube series discusses current issues important to millennials of Australia's African and Indigenous communities