From Mosul to Western Sydney
He was one of the thousands of Christian Iraqis who fled the city of Mosul in 2014 after the terrorist organisation ISIS took over the second largest city in Iraq. Now, Archbishop Emil Shimoun Nona resides in the quiet western Sydney suburb of Bossley Park, leading a devout congregation of Chaldean Catholics, many of whom have recently arrived to Australia as part of the additional intake of 12,000 refugees from Iraq and Syria. Archbishop Nona tells The Point Magazine what life was like in Mosul before ISIS.
"I have beautiful memories in Mosul. There were always little pockets of extremists, so Daesh (ISIS) were always lingering. Mosul has never exactly been the safest place in the world, especially since 2005, there were Christians being killed even then. But we never expected the city to be taken over in a matter of hours. That was just something that honestly came as a surprise to us."
The Chaldeans are an ancient Christian community, indigenous to what was once known as southeast Babylon, or modern day Iraq. Under ISIS the Chaldeans were among other minority groups severely persecuted and forced to flee.
After ISIS took over the city, Archbishop Nona knew he and his congregation had to decide to stay and face the possibility of death, or flee.
Iraqi Christian refugees have lived a very difficult life and have their faith as their backbone. Their experience can be turned into something positive. They came here to improve their life and the community they are now part of."

– Archbishop Emil Shimoun Nona
"The night Daesh came many people travelled by car and began heading towards a town by the name of Ninawa. We were with those people trying to escape. There were thousands of people trying to get out and those who didn't have cars walked for hours. I remember a family walked for six hours with their children while bombs and gunfire was erupting around them. Honestly, it was frightening, the unknown is frightening."
Although some families fled, others who had made the migration journey to Ninawa decided to return home after a few days.
"Some Christian families made the decision to go back to Mosul and check on their families and homes who were left behind. They fled on the same night as we did but some wanted to see their homes, or what was left of them. When they go there, Daesh gave them an ultimatum, you either become Muslim, or you leave, or die. And so, they left again."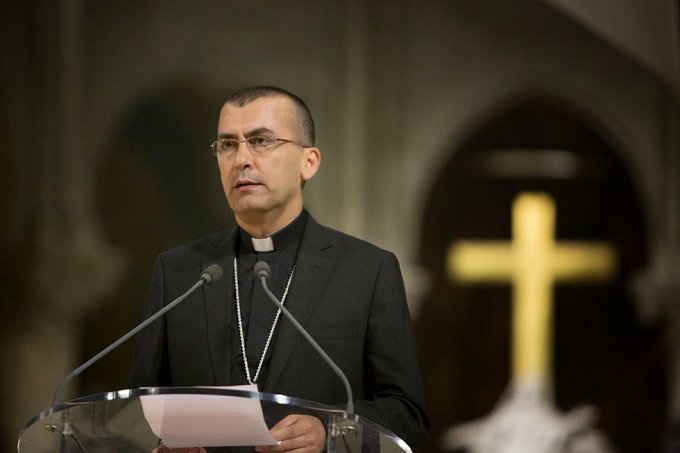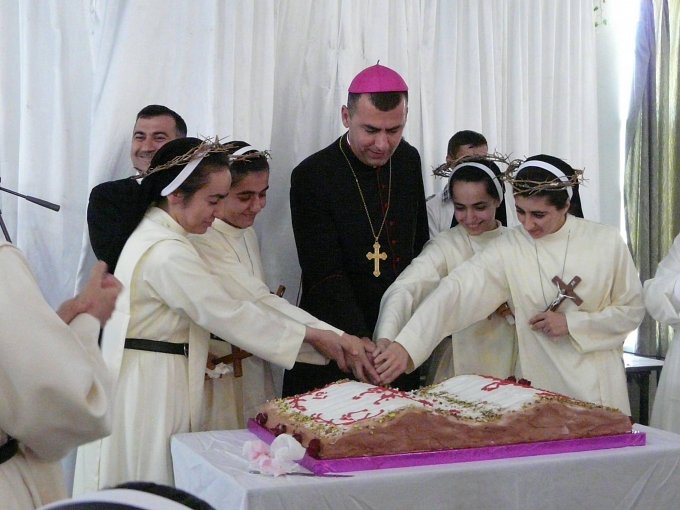 Archbishop Nona said that although they had fled, he and others had always assumed there was the possibility of returning to Mosul.
"From day one we knew Mosul had fallen and we thought that maybe after a week or two the military would regain control and we could go back home, but that wasn't to be. After ten days, someone called me, and he said, 'I am an Amir (prince) of Daesh and the Christians have four choices, either become Muslim, pay a tax, leave Mosul or face death.' I guess this was the moment I realised there was no going back and that was difficult to deal with… it was very emotional for us all."
After three weeks in Ninawa, ISIS had almost reached Archbishop Nona and thousands of other Christians, a decision was made to yet again leave.
"I was responsible for my congregation in Mosul, some families stayed in the church while others stayed in people's homes and some decided to flee again. There was about 120,000 Christian refugees now all heading towards Kurdistan to try and find safety and refuge. It was a mass exodus."
After residing in Erbil for nine months, the Church decided to relocate Archbishop Nona, and in March 2015, his new home became Sydney, Australia.
"It was difficult leaving my congregation in Erbil. Before I left I tried to help as many people as I could. We helped some rent homes and try to establish a new life for them. Mosul was very beautiful, I have very fond memories of it and its people but at the same time there was no future there for me, or for Christians."
After arriving in Australia, Archbishop Nona said the Australian Christian Iraqi community had much more in common with their counterparts back in Iraq.
"The people and the community are the same, but of course the conditions are different. Here you're not worrying about imminent death or persecution and you can practice your religion freely. In Mosul, there was danger and a fear of loss of life, here there are other things we can focus on like family and young people and help contribute to the country."
Archbishop Nona said that his community had a big role to play, especially in community cohesion.
"Iraqi Christian refugees have lived a very difficult life and have their faith as their backbone. Their experience can be turned into something positive. They came here to improve their life and the community they are now part of. They should be heard because they had trials and tribulations and had to overcome them, there's a lot that can be taken from such experiences. They are an attribute to Australia."
For Archbishop Nona, humanity and preserving life is what strengthens his faith and guides his work as a religious leader.
"Faith to me is all about how I serve people. Our God is about love and humanity and encourages mutual respect and understanding. This is what strengthens my people and me. It's about our common ground and the willingness to work together to improve the condition of the world in which we live."
Archbishop Nona said he didn't want his experience of living under ISIS to deter his community from establishing positive engagement with Australian Muslim communities and other religious groups.
"The relationship between religions in Iraq and within religions was very difficult. However, Australia is a multicultural country and this is our opportunity to engage and work on those things like having a successful multi-faith community, things that we couldn't achieve back home. I might have a friend who is Muslim whether Sunni or Shiite or who is Jewish or Buddhist, but this is the time to improve our relations… we are linked through our humanity and everyone has their identity and their religion and that's okay; but we are in Australia living here and we should respect the laws and live to improve Australia generally for the wider community. In Iraq that was not possible, it was difficult there was war and hatred and there was politics," he said.
Archbishop Nona said he's excited about being in Australia and although he is prepared to move to where the Church requests to him, even back to Iraq, he has high hopes for the future of Iraqi Christians in Australia.
"I believe this community will make a big impact. I wish the Christians are able to live peacefully and safely and have their families by their sides and improve their community, not just their Christian or Iraqi community but the general Australian community."
The Point
Archbishop Nona tells The Point Magazine what life was like in Mosul before ISIS