Trump's troubled immigration ban: how are Australians taking it?
US President Donald Trump's plan to halt immigration from seven Muslim majority countries – Iran, Iraq, Syria, Libya, Sudan, Somalia and Yemen – hangs in the balance this month after the US Ninth Circuit Court of Appeals continued a stay on Trump's executive order to implement to ban. While it remains unclear if dual citizens from Australia would be exempt from the proposed ban, some Australian citizens still feel compelled to take a stance on the issue.
Firas Naji, from the Sydney-based Iraqi Graduates Forum, told The Point Magazine his community is worried about the consequences of the proposed ban. While it may not stop Iraqi Australians with dual citizenship from travelling to the US, he is more concerned about the broader message the ban sends to anti-Islamic and far right extremist groups, and how that might play out here in Australia.
"This ban sends a strong message of emboldening racists, white supremacists and right-wing extremists, which will result in rising acts of racism, hate crimes and Islamophobia, which the Iraqis in Australia will be subject to. It also makes those who are active in the community, who are engaged in building social cohesion and harmony between the Iraqis and the broader Australian society, very frustrated," he said.
Priscilla Brice, director of anti-racism charity All Together Now, has previously told The Point Magazine that Australian far right extremist groups, like the United Patriots Front, have boldly claimed Trump's successes as a victory for their cause, in the hope of boosting their numbers.
Brice said that Trump's rhetoric influences Australia in terms of what is acceptable in public debate.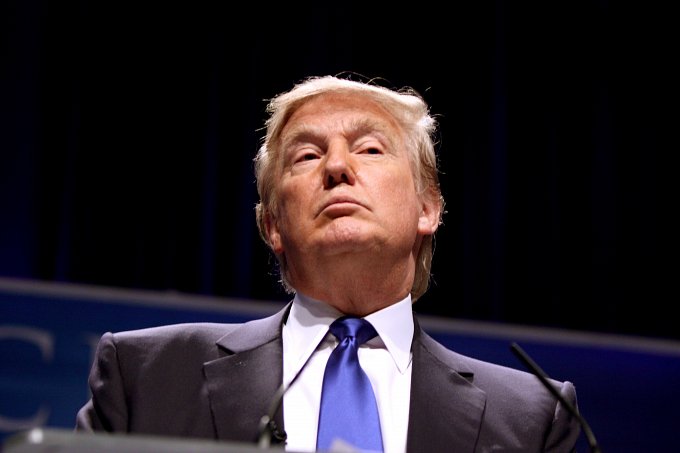 "Trump has emboldened people with really racist views and allowed them to think that what they have to say is acceptable and that free speech is the ability to say whatever you want. That's not the case, all freedoms come with responsibility and freedom of speech applies to this. That's what I think it means, it has affected us here."
Naji believes the proposed US travel ban would only serve to further undermine global security.
"This ban certainly will not help the US be more secure as there hasn't been any reported attacks in the US carried out by people from affected countries. It will raise the tension between the West and Muslims all over the world and deepen the feelings of distrust between them, while extremists from both sides will use this reckless decision to gain more supporters and carry out terrorist attacks. We already saw this in the attack against the mosque in Quebec and will not be surprised if this would incite ISIS supporters to strike back," he said.
Some Australians are feeling compelled to take a stand on the ban, as an act of solidarity with their Muslim friends and colleagues.
Terese Corkish, a Masters student at the Australian National University, changed her travel plans in protest against Trump's ban. Corkish was invited to the United States to present an Australian Catholic perspective at the Trinity Wall Street Institute's Water Justice conference, but she has since joined a global protest by academics by cancelling her trip.
Corkish told The Point Magazine she was originally excited by the prospect of travelling to the States.
"I first went to the United States last year for a friend's wedding and I hadn't had much of a chance to sightsee. I was really looking forward to seeing the friends I'd made over there and my colleagues working on the same issues in the US. I'd also planned a trip to the Grand Canyon with my best friend and a rail trip across the US."
After she first heard about the Trump executive order, and after much deliberation, Corkish said she just couldn't go through with her plans.
"I was heartbroken. I knew that Trump had talked about it, but I'd really hoped that he wouldn't actually go through with it. I was terrified for my Muslim friends living in the US, and so sad that this sort of thing could happen in 2016."
Corkish said although she would have loved the opportunity to travel to the US, her activism swayed her otherwise.
"I'm an activist. I'm always happy to get out into the streets and spend time and effort fighting against problems and for progressive social change. My friend sent me the link to the academic boycott and asked me whether I was participating and at first I felt resentful. I'm a student looking for work and one of the great rewards of the work that I do is travel. (But) I came to realise that in order to act with my conscience I needed to join the boycott.... There are very few things in my power as a young woman, but sacrificing things is something I can do," she said.
Corkish said her refusal to travel to the US was an act of solidarity with those directly impacted by the immigration ban.
"When people's voices and experiences are silenced, everyone loses, but it's not just about academia, it's also about safety, people's livelihoods and justice. Silence is consent and I'm sure as hell not going to consent to this, even it's by doing my little part as a young student in Australia."
The Point
Trump's troubled immigration ban: how are Australians taking it