'Brown pea in a white pod': Tasneem Chopra on racism and Australia today
She describes herself as a "brown pea in a white pod." Tasneem Chopra was born in East Africa, of Indian African ancestry, but since the age of four she was raised in regional Victoria. Now a self-styled "cultural broker", Chopra sat down with The Point Magazine to give her take on racism, multiculturalism, and leadership.
Chopra said she experienced racism growing up in Bendigo, in country Victoria, but it was a different kind to the racism she sees today.
"At that time, when I was growing up, Australia was still very confined to a few ethnicities, being Indian was one of them. It was a small country town with a population of 30,000 to 40,000. It was very Anglo dominated. Racism was incidental, it was always focused on my skin colour and racism against me as a Muslim wasn't something I experienced. It was about my skin colour, it was much more innocuous, people did talk about (Islam) but it was exotic and far away - it was about Turbans and carpets. It was never hate, it was more curiosity. Until I moved to Melbourne, that's when I experience racism with religion."
Chopra said it has taken her time to adjust to this shift. In dealing with Islamophobia as a new form of racism, she finds herself more concerned for her personal safety.
"As you grow your interactions and reactions change. I use to take it hard when they would point out my skin colour… You know you would scrub yourself harder in the shower to look whiter and dress trendier and look more like your peers, there was that conscious effort and that's part of being a teenager and wanting to blend. As you grow older and the racism is directed to your faith, you experience it from adults as opposed to children, so there are safety issues you need to factor in your reactions.
"I tend to play it safe and try to avoid confrontation. When it does happen, I internalise it or write about it or talk about it. My response depends on my safety."

– Tasneem Chopra
Chopra said her work as a cross-cultural consultant is not only inspired by her personal background. She feels too many people are trying to speak on behalf on minorities.
"I think it's important to be authentic in this field, there are a lot of people who want to represent the view of the Muslim community and because it is so diverse you can't have that one view or representative. If you don't convey your own story yourself, it becomes appropriated by someone else and it might not reflect your experience. We all know (how) middle (class) white communities like to define what racism is and means, but we're victims of it. If you do have access to knowledge and people confide in you and your community, you have an obligation to speak to it so that it's not misunderstood."
Reflecting on the current state of debates about multiculturalism, Chopra said she's disappointed in the backward approach Australia is taking.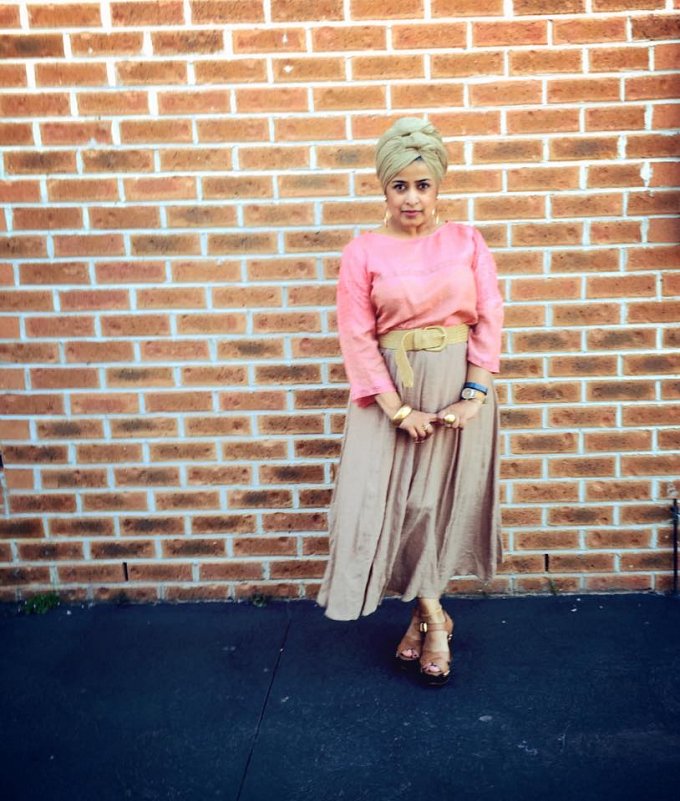 "I think we've gone backwards to an extent. The progress we made to multiculturalism in the '90s I think has been significantly drawn back…. Apart from a few tokenistic remarks… you don't see that translated into action. I feel the brand of multiculturalism has become commodified whereas it use to be part of the fabric of identity of Australia and now it's something negotiable. The lack of integrity of how we address it has made us less of a nation then what we were."
"In this country, I have participated in government consultations on these issues and yet when it comes down to action and allocating resources to where it should be, the money goes to PR (or) the long arm of the law in the bid to look strong. It comes down to how multiculturalism has deteriorated in Australia, it's impacted the way we treat refugees, it's impacted on our policy and how we treat each other. It suggests we're not invested in diversity and growing the multicultural fabric of this country."
Chopra believes it's time to take thing back to a grassroots level, for the whole of the community to step up, and for government to start listening.
"I would take the view that it is important for people to step up more, but I would also say that we've been stepping up for a long time. I would argue that it's not lack of us stepping up that things haven't (happened), perhaps it's a lack of counter-behaviour, it's a lack of listening from leadership…The key question is how do you transition to meaningful results after community consultations. For me that's the integrity of leadership. Multiculturalism is informed by all these things and its grassroots and a systemic way. The way people deal with the long-term effects of what they do and what they write and that impacts on what people think. So if you wind it all back, education is important and funding community organisations to do those things and to ensure they are supported and encouraged. We need to build communities from the ground up so that we have a more functioning and more democratic society."
The Point
Cross-cultural consultant, Tasneem Chopra on racism and Australia today.