Through the lens: Toy soldiers and real trauma
He may be over the age of forty, but Brian McCarty is still playing with toys. McCarty is not your average war photographer. Am American 'art therapist', he specialises in reconstructing children's war experiences using toys, strategically set in the same location as the experience occurred. Some areas he's traveled to include, Syria, Iraq and Palestine.
'War -Toys' is a project that delves into the impact that war has on children living in war zones in the Middle East.
McCarty told The Point Magazine that 'War-Toys' is a safe form of art therapy.
"If you think about the tools of treating trauma, they tend to be very simplistic. Art and play are used for both for adults and children when dealing with trauma and therapy. It's an effective way to deconstruct complicated thoughts and feelings. These are all aspects that come into play. When it comes to war it's about not being overwhelmed by the emotions that such trauma elicits. I'd like to think that's what my work does, it deals with trauma without trivialising it."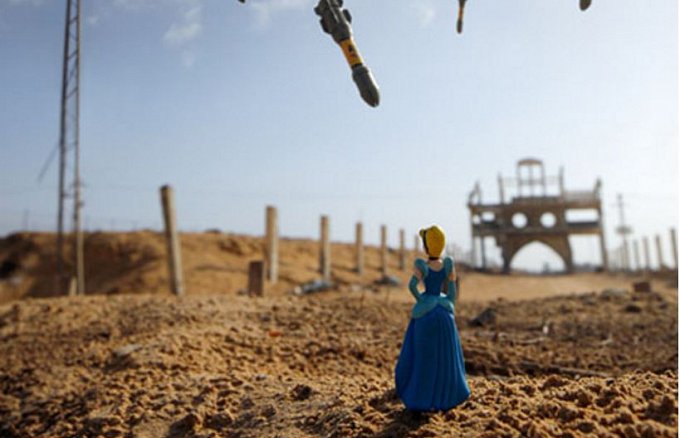 McCarty said the idea for 'War-Toys' was inspired by his father's own story and how he came to join the military during the Vietnam war.
"Initially it was a series shot for a show in Croatia in 1996 and was invited to do an exhibition after the war in Croatia. However, I started thinking about this idea after I had a chat to my dad about Vietnam. He was always tight lipped about it and it obviously had emotions attached to it. All I remember was him telling me that as a child he would play with toy soldiers and toy guns and when Vietnam happened he signed up. Toys are cultural artefacts. It wasn't so well thought out initially and so it took a bunch of years to refine and how toys are used to communicate feelings."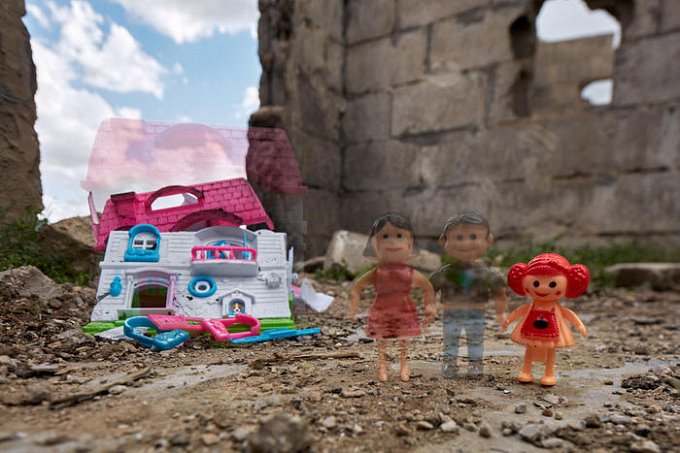 McCarty saidthat 'War-Toys' involves professional psychologists and art therapists to ensure his methods are safe and are a benefit to participating children.
"The big thing I'll say that there are many therapists who call themselves art therapists without the training. It's a specialised degree. A psychologist can be an art therapist in training but not an art therapist. So we ensure we have the right people working with us. The things they see is amazing. We'll go to sessions and a child will be discussing extreme situations in their lives and the art therapist can bring out these experiences where the children will leave with a smile on their face and giving us hugs. You know you've had a positive impact when you see that."
McCarty said although it's hard to choose a favorite image or story, one of the most memorable photos he captured, although appearing ordinary, had one of the most heartbreaking stories behind it.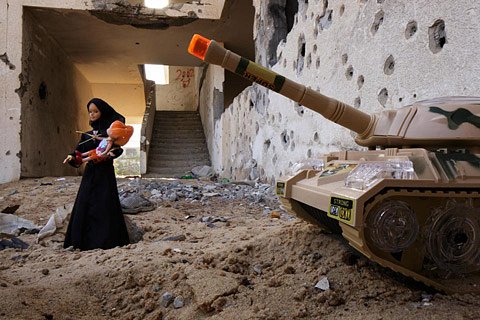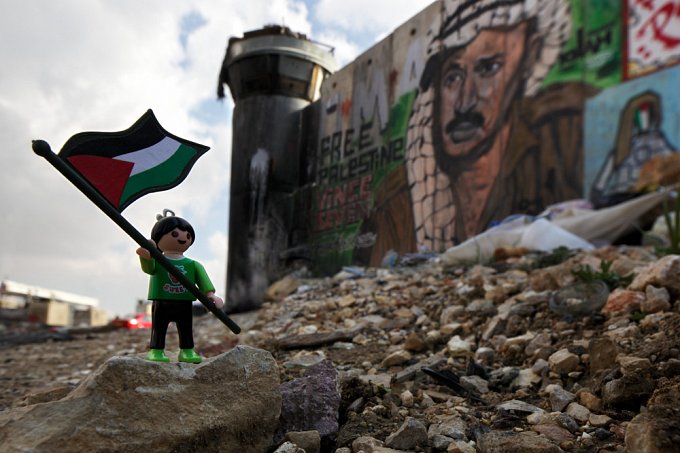 "One of the surprising ones was from Lebanon working with a Syrian refugee, it was her and her family at dinner. It appeared normal but it was only through working with the art therapist and the girl, that she later revealed that, that dinner was the last time she saw her dad alive. Her father had heard gunshots outside and went to see what had happened and ended up fatally wounded. It was capturing a beautiful moment with a bitter sweet reality. To me it also shows the power of therapy and training and guidance through trauma."
McCarty said that although he feels his work is rewarding, he understands it carries its own limitations.
"I enjoy my professional work and what I do pays the bills, but I want to do more and make a bigger impact. I realise that 'War-Toys' doesn't have a huge impact on the children I work with because I work with them for about two days or so, so I know it's limited. I focus more on the awareness of what war does and try and raise that awareness through the project, especially on the impact it has on children. I hope that awareness raising has a lasting impact."
He hopes that his work will encourage the public to think beyond the graphic images of war and focus on the human impact.
"Bottom line is that it's so easy to cast people affected by war as the 'other' or 'them'. The more I work with these children, the more I realize we're all very similar. They want peace, happiness and safety just like the rest of us. We need to quit being so dismissive about it all and not to think of people affected by war as just simply refugees."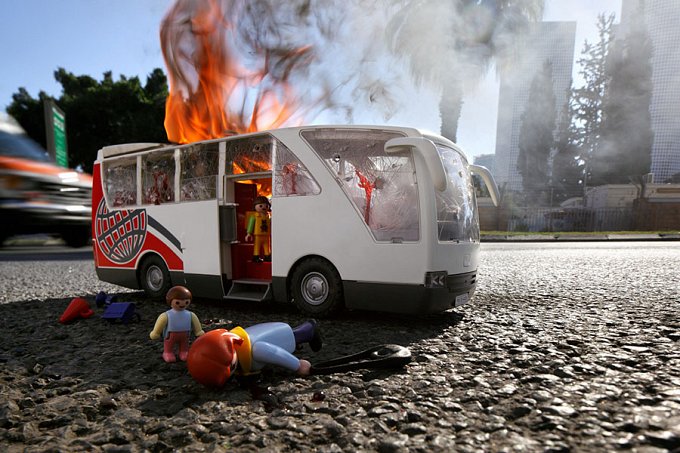 The Point
He may be over the age of forty, but Brian McCarty is still playing with toys...for a good cause.