Randa Abdel-Fattah on multiculturalism, Islam and a love story
Three years ago, Australian-Muslim writer Randa Abdel-Fattah decided to leave her full-time law career to undertake a PhD on the rise of Islamophobia. While undertaking her thesis, she's also managed to publish her eighth book, When Michael met Mina, in which she explores issues of multiculturalism, refugees and racism.
Abdel Fattah told The Point Magazine about the inspiration behind her latest book, her frustrations at the tone of the current national conversation on racism, and about her confronting experience of being face-to-face with far-right anti-Muslim groups.
What inspired your book When Michael met Mina?
Just over three and a half years ago, I quit law and started a PhD to explore racism, specifically Islamophobia, from the point of view of its perpetrators. While I was conducting my fieldwork, interviewing people, attending anti-Islam and anti-refugee rallies, a character popped into my head. Well, two, to be precise. One was a young Afghan refugee - a "boat person" we see maligned and stigmatised by both sides of politics. Bright, fierce, courageous, scarred, she wouldn't budge from my head. I thought about what it would mean for this young girl to have fled Afghanistan, grow up in Western Sydney, only for me to then throw her into a private school in the lower north shore of Sydney. I called her Mina.

The other person who popped into my head at one of the rallies I was attending was a boy called Michael. As I interviewed people about their "fears of being swamped by boats", about the "Islamisation of Australia," and about the so-called "clash of civilisations," I wondered what it would mean to be a teenager growing up in a family peddling such racism and paranoia. How do you unlearn racism? How do you find the courage to question your parents' beliefs? How do you accept responsibility for learning about the world on your own terms? That's when I decided to write a story that took these two characters, Michael and Mina, and throw them at each other.
The themes of the book specifically focus around multiculturalism and refugees, which could not be more relevant to the political context today. What message do you hope to spread about these issues through your book?
Racism isn't something that we should confine to academic or media discussions. It is a lived experience, and a fundamental part of many people's everyday lives. It is something they negotiate and struggle against and I think it's so important that young people have their stories validated and that those who are born into the privilege of whiteness understand that privilege and what it means for their life chances and experiences compared to minorities.

I want my readers to think about racism, refugees and asylum seekers as more than just complicated issues. I want them to think about how Australia is a privileged country, that is involved in wars that create refugees and how we have a responsibility to these refugees. I want them to understand some basic truths such as, who do we count as human? What is privilege or justice? Whom do we show empathy for and whom do we shun? What is it about our fears, insecurities, identity that needs an enemy, an Other? I hope my readers are able to confront these questions head-on.
"How do you unlearn racism? How do you find the courage to question your parents' beliefs? How do you accept responsibility for learning about the world on your own terms?"
Tell me a little about your PhD research.
My PhD explored Islamophobia, racism and everyday multiculturalism in Australia from the point of view of people who professed to have a problem with Muslims and Islam. In other words, I turned back the question of racism onto the perpetrators - what are the racial logics or structures of feeling? Why do people have a problem with Muslims? I wanted to understand this at the macro and micro level, looking at how political and media rhetoric infiltrates everyday sociality and interactions.
What are some of the findings or themes in your research?
What I've found as a commonality was a really entrenched understanding and sense that Australia is essentially a white nation. Multiculturalism is only good and Muslims are okay only when they complement that white cause. As soon as they are seen to insinuate or challenge or present something that is too different; they are seen as something that is dangerous and threatening.

Another thing I found in the participants is a really entrenched, learned behaviour that Muslim religiosity is too outgoing and too extroverted. From a secular society point of view, it shouldn't be so 'out there' because of an understanding that religion is something you downplay or that is pushed in the background and something that you do in private, in your own home.

In terms of the hijab, not drinking alcohol and praying in the park or at work, it is interpreted in a sinister way and interpreted as a political statement of taking over and defiance. People who are more ambivalent were more uncomfortable about how you can't reconcile religious and secular society.
So to them religion is okay as long as it is internal and in private, so that's how they interpreted Muslim religiosity. I also found that it's commonplace for people to use misstatements and terms about Muslims and Islam. Because Islamophobic groups are dominant in the media and especially the tabloids, it's getting harder and harder for everyday people to resist those views.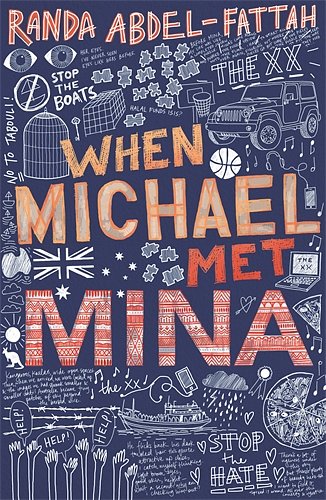 For your research, you interviewed some far-right individuals who hold strong sentiments towards multiculturalism and Islam. What was that like, and do you see such individuals as a risk to our social cohesion?
When I started the interviews it was early 2013, before the Reclaim Australia movement. I was talking to people who were on the far-right extreme, and they were fairly unknown - they were nobodies. Of course, it was confronting in the beginning. I was developing my own definition of what Islamophobia meant and I quickly realised that these people were open and honest with me being Muslim and they didn't feel censored. They loved the opportunity because they felt like they couldn't say what they wanted to say and weren't being heard. They were grateful that I was listening to them.
To be honest, I also realised during my research that it is far more dangerous how we allow those whom I call left-liberal to express their polite racism. For me this was equally problematic. It is so much harder to interview somebody who claims "I'm not racist but …" They spoke about Muslims and Muslim religiosity with zero self-awareness of the fact they were speaking from a positon of empowerment. How they interacted with Muslims was hugely problematic.
You have written extensively on experiences of Muslim women in Australia. It appears, though, that the conversation around Muslims and their participation in Australia is at the same level that it was 10 years ago. Are you feeling a sense of fatigue in addressing the same issues?
Of course there's a sense of fatigue around constantly needing to repeat ourselves, and a sense that nothing is changing. If anything, it's getting worse. What gives me the motivation to continue is that the responses are changing and the maturity of our activism is evolving. People are realising that the way we responded, including myself in 2001 and in the mid-2000's, had a place then because we were in a myth-busting response phase. There was very little alternative narrative in terms of Muslim women and Islam and terrorism. So, I was part of that community that pushed for a myth-busting approach.
Now with our politics, we have adapted and evolved. Racism is changing. We do need to keep coming up with alternative voices and views and that's what gives me hope. There are new voices and new strategies to deal with this and I think that's a generational thing as well.
Where do you hope the discussion will move when it comes to Muslims in Australia, specifically when it comes to the narrative of "the war on terror"?
One thing I've learned in activist circles and academia, is that I don't see Islamophobia in isolation any more. I'm interested in seeing where race relations and racism are in 10 years' time within the Australian community. My heart is breaking about the fact that we pay so little attention to the injustices committed against the indigenous community, where that is the original cause of racism in this country. Many people don't understand that and we need to connect the dots.

You can't understand racism and Islamophobia if you don't understand how race operates in Australia generally at a foundation level. For me it's about how are we going to be as a nation in terms of race in 10 years' time. If racism has simply got a new target and racism is still there, we haven't achieved anything. So for me it's more about the solidarity we draw between other communities, especially the indigenous community. That would be a force to be reckoned with, if minority voices stood behind the leadership of the indigenous community and addressed race issues as a whole.
Is there anything else you would like to add?
I've been visiting so many schools and I have been doing school tours since the book released, and what gives me hope is that the younger generation seems to be much more switched on. We also have an opportunity in social media and we should capitalise on that in trying to really provide people with those alternative scripts - to young people especially, before they easily accept other narratives. I don't give up hope and that's what keeps me going.
The Point
Randa Abdel Fattah told The Point Magazine about the inspiration behind her latest book