South Sudan: hope amid the heartache
An initiative with the South Sudanese diaspora in New South Wales is attempting to work across ethnic divisions and to send positive messages of peace back to their homeland.
The South Sudanese community in Australia has reported the highest levels of discrimination at 77 per cent, according to a major survey of Australian-born and immigrant Australians. The alarming statistic comes as South Sudanese community leaders are striving to overcome intolerance within their own community in the wake of growing civil unrest in South Sudan.
The return of violence to the South Sudanese capital of Juba in July saw more than 200 people killed. In response to the conflict, South Sudanese community leaders in Australia are now working across ethnic divisions and trying to send positive messages of peace back to their homeland.
Emmanuel Jok, born in South Sudan, is the coordinator of the South Sudanese Diversity Social Cohesion Project, supported by Anglicare Sydney.
He said the conflict in South Sudan is having a huge impact on the community here in Australia.
"When it (the outbreak of violence) happened again in January and then in July 2016, it has really impacted upon a lot of people," Jok said.
"Many have relatives back in the country".
"When these things happened back in South Sudan, it is the people in the diaspora who want to support them – whether that is materially, financially … and this has an impact on us here.
"There are many issues facing the community, including unemployment and sending money back home. There are the psychological effects of what is happening to our relatives, and who might be attacking them. We have a lot of young people in jail. These all have a big impact on our life here."
"We want to look at how we can help our community members in NSW to cope and voice how we can live together as one and combat these activities of warfare"

– Emmanuel Jok, Coordinator of the South Sudanese Diversity Social Cohesion Project
Jok said the diversity project was initiated when the conflict began in 2013, but it became even more important when violence erupted again this year.
The project brings together community leaders and representatives from the different ethnic groups and explores how they can promote peace.
The project is ambitious given the complexity of the conflict and the range of competing positions. But Jok and his colleagues are passionate that there needs to be a central umbrella body that helps unite and address issues for the South Sudanese community as a whole.
"We want to look at how we can help our community members in New South Wales to cope and voice how we can live together as one and combat these activities of warfare," he said.
"It is in our interest that peace is achieved. We look at what is happening back home as baseless and senseless … with no humanity at all.
"We intend to advocate and promote peace, unity and reconciliation."
The Australians Today survey released last month was the largest of its kind, covering those born in Australia and immigrants. The survey was a collaboration between the Scanlon Foundation, the Australian Multicultural Foundation, and Melbourne's Monash University.
Monash University research professor Andrew Markus led the project.
"We were particularly successful in recruiting participation by members of the South Sudanese community," Markus said.
"And there are some very strong findings that come out of that.
"The highest levels of discrimination reported in this survey were amongst several African national groups, including the South Sudanese. And these are like four, five, six times higher than for Australian-born … so really high levels … and some quite harrowing stories about the day-to-day reality of the discrimination that they face."
"There is so much happening in South Sudan," Jok said.
"It is hard as we all have family back there and we are in constant talks with them."
"The country is at war. The conflict began as a political dispute but it has now spread all over to army institutions, and the villages, so there is a widespread instability in the country, which has a huge impact on vulnerable people."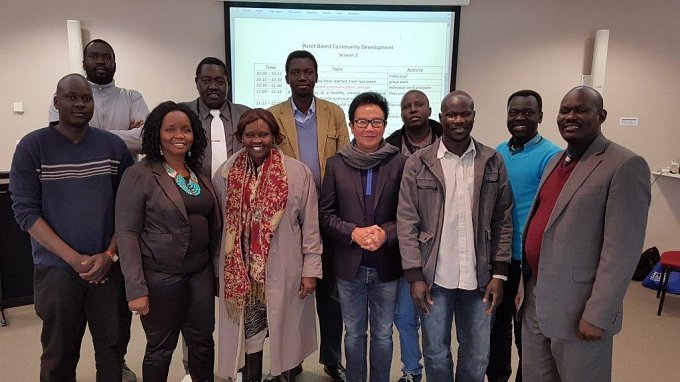 According to the United Nations more than 70,000 people have been displaced and hundreds killed in South Sudan this year.
South Sudan gained nationhood only five years ago, after half a century of fighting for independence from Sudan. The fledgling country's civil war started in 2013, largely dividing it between the two largest tribes – the Dinka and the Nuer – and between those loyal to President Salva Kiir Mayardit, a Dinka, and Vice-President Riek Machar, a Nuer.
Both sides are accused of committing war atrocities. The government, through The Sudan People's Liberation Army, is continuing military operations against predominantly non-Dinka communities.
Further bloody clashes erupted in July this year, between state and opposition forces, ending hopes that the recently installed transitional government could bring peace after three years of conflict.
In the 1990s and early 2000s, thousands of refugees from that conflict were settled in Australia. There are now more than 5000 people of South Sudanese descent living in Sydney's western suburbs.
In light of the recent rise in violence, Australian authorities have also become aware of a small number of Australian dual nationals returning to South Sudan to be involved in the civil war.
It is an offence for Australians to fight in overseas hostilities unless serving in the government's armed forces. The maximum penalty is life imprisonment.
Australians fighting in South Sudan have not attracted the same level of attention as Australians travelling to fight in the ingoing conflicts in Syria and Iraq. No South Sudanese armed forces have been listed by Australia as terrorist organisations, suggesting they are not regarded as a threat to Australia's national security.
Henry Leke is the chairman of the Kajo-Keji Community and Welfare Association NSW and was one of the people who helped register the Kajo-Keji community organisation in Australia in 2007.
"The purpose of the project is how can we have one voice as South Sudanese and not let what is happening at home divide and affect us here," he said.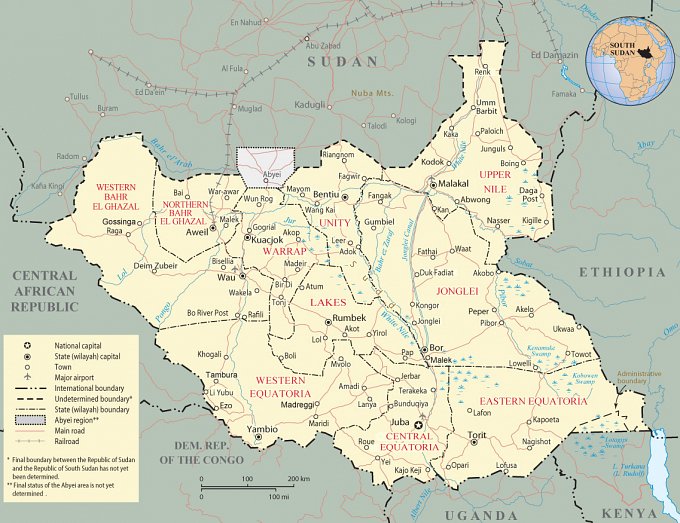 "Back home, there is tribal warfare and you don't even know who is supporting who – your cousin could be supporting one side, another cousin could be supporting a different side. How we can stay united here is one of the opportunities for the project. So we look at increasing teamwork, youth literacy skills."
Jok said one of the major issues facing the community was around the juvenile crime. The Australian Sudanese community has an unemployment rate of 22 percent, according to data from the Australian Bureau of Statistics and the Department of Immigration.
The bottom line is that this has translated to a high youth incarceration rate.
Achuol Door, leader of the South Sudanese Youth Association of NSW, said one of the contributing factors is there is difficulty in understanding the Australian legal system and little legal education provided for young people.
"The issues that are specifically affecting young people are employment, housing, youth suicide, breakdown of families and also their understanding of the legal system," Door said.
"Many of the young people struggle with the system here are not aware that some crimes that are trivial back home are criminal here. For example, a traffic driving fine that they fail to pay in due course can take them to prison.
"It is important to create awareness in the community around the legal system … and we are looking into creating some projects that educate the community further."
In the Australians Today survey, the South Sudanese community reportedly also had the lowest level of trust in police, by a large margin. Professor Markus said nearly 60 per cent indicated they had experienced discrimination when in contact with police over the past 12 months.
Professor Markus said there are many positive findings in the report but there are issues that clearly warrant attention.
"One of these is that some humanitarian entrants who've come to Australia are finding it particularly difficult," he said.
"The issue of colour prejudice comes out very strongly in this survey … levels of discrimination that people report from African countries."
Jok said that above all, there is a lot of hope for the South Sudanese community in Australia. The lessons they are learning here through the project, they are trying to send back to their homeland in an effort to promote peace.
"We have the opportunity to be here, and acquire knowledge and experience in western countries like Australia, Canada and America. For us to be in countries, like Australia, where multiculturalism exists, it is a great model to send home.
"We hope that the South Sudanese community in Australia will try to learn from that and one day there will be hope for South Sudan."
The Point
South Sudanese community are attempting to work across ethnic divisions and to send positive messages of peace back to their homeland