Sexual violence a weapon of terror
In a televised interview in Germany conducted in Arabic, Birvan told her harrowing story of sexual captivity under ISIS, including her four attempts to commit suicide.
"Every hour I would die, every minute of the day, I would die from the torture, from the hurt and from the pain."
These are the words of Birvan*, a 17-year-old Yazidi girl, now living as a refugee in Germany.
In a televised interview in Germany conducted in Arabic, Birvan told her harrowing story of sexual captivity under ISIS, including her four attempts to commit suicide.
"They raped me and beat me and they asked me to leave my religion and become a Muslim," she said. "I told them I would rather die than leave my religion… The life I was living was unbearable. I couldn't live any more."
For some victims, the experience of sexual violence in war and conflict becomes too much to bear. According to a United Nations report conducted on the sexual slavery of 1500 women, teenage girls and boys, groups like ISIS have used sexual violence as a terror tactic.
The report found that in Iraq and Syria, Yazidi women were subjected to some of the worse mass rape cases since ISIS overtook the region in 2014.
The Kurdish humanitarian group, Social, Education and Economic Development (SEED), based in the Iraqi Kurdistan capital of Erbil, said it has recorded 2093 cases of enslaved Yazidis had since escaped ISIS capture, 1332 of whom were women.
Stories of sexual violence towards women and children emerging from Islamic State controlled areas in Iraq and Syria are some of the more gruesome from the region in recent times.
The UN report stated: "We condemn, in the strongest terms, the explicit targeting of women and children and the barbaric acts the 'Islamic State of Iraq and the Levant' has perpetrated on minorities in areas under its control, and we remind all armed groups that acts of sexual violence are grave human rights violations that can be considered as war crimes and crimes against humanity."
In June 2014, women's rights groups in the Iraqi city of Mosul reported multiple cases where ISIS fighters were door knocking and systemically raping women.
ISIS began taking women and girls who are "not owned" for jihad Al-Nikah, or sex jihad.
"Women are being taken in broad daylight," said Yanar Mohammed, co-founder and president of the Organisation of Women's Freedom in Iraq, a Global Fund for Women grant partner.
Professor Jacqui True, from Monash University, told The Point Magazine sexual violence was a strategic move to impose power and incite fear in innocent people.
"Their aim is to take over territory by displacing populations who flee for fear of rape and shame … they want to destabilise communities by altering the demography of the region."
In 2001, The Hague Tribunal declared mass rape and sexual enslavement in time of war as a crime against humanity, a charge second to only genocide.
The recognition came after the Yugoslav war crimes tribunal in The Hague sentenced three Bosnian Serbs to a combined 60 years in jail for the torture and sexual enslavement of Bosnian women in 1992 in the town of Foca, in south-eastern Bosnia.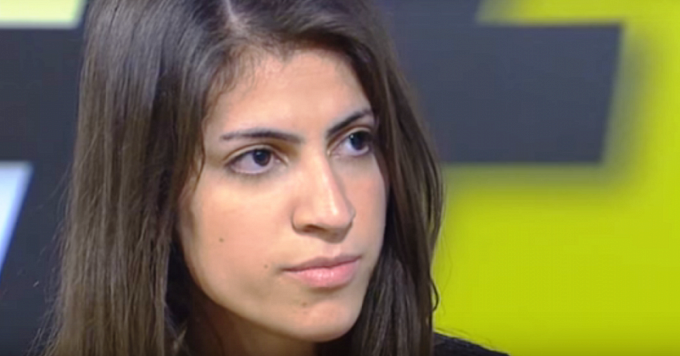 *Birvan
At the time of the announcement Amnesty International said: "The verdict is a significant step for women's human rights. Sexual enslavement in armed conflict is now legally acknowledged as a crime against humanity and perpetrators can and must be held to account."
Sara Davies, Associate Professor and Future Fellow at the Centre for Governance and Public Policy at Griffith University, told The Point Magazine that groups like ISIS are committing sexual violence on a mass scale with very little regard to international law.
"The [UN] Security Council needs to act on the annual reports being released by the Office for the Special Representative of the Secretary-General on sexual violence in conflict which lists individual and groups committing this violence," she said. "The Security Council can adopt resolutions that sanction armed groups and individual leaders for their role in committing or condoning sexual violence in conflict situations … this has not yet happened."
Experts say in times of war and conflict many sexual violence attacks go unreported, making it difficult for women, human rights organisations and governments to keep accurate data and information.
Professor Davies said reasons vary as to why victims don't report cases of sexual violence. "In some countries rape is narrowly defined so the type of sexual assault experienced may not be a crime in that country, there may be no humanitarian access available to the populations experiencing these crimes and they cannot receive treatment or assistance," she said.
"Humanitarian response may be there but it is unsafe to publicise these crimes are occurring, the police and the armed forces may be the perpetrators, the social costs for reporting such violence may be too high for victims particularly in gendered societies where there are strong gender norms that dissuade women and men from coming forward with their experience … this is the 'power' of sexual violence. Perpetrators can monopolise and control populations and get away with brutal violations and intimidation."
Professor True says a cultural shift needs to happen before serious change occurs when it comes to sexual violence.
She said we need to "strengthen institutional justice and health as well as economic responses by state agencies".
"A long-term focus on gender empowerment needs to happen and shaming the perpetrators of sexual violence and empowering the survivors must occur," she said. "We need to particularly focus on changing appropriate gender norms and ideals of masculinity in particular."
In a statement to The Point Magazine, Human Rights Watch said not all victims of sexual violence had equal access to treatment.
"In the case of the Yezidi women and girls, for example, not all had immediate access to treatment for injuries; emergency contraception; safe and legal abortion services, including sexual and reproductive health access; and psychosocial support," it said.
A Human Rights Watch spokesperson said reporting sexual violence was generally difficult, but with the layer of war and conflict it became almost impossible.
"The barriers survivors face in reporting sexual violence in any context are exacerbated by conflict," the spokesperson said.
"This can be everything from the collapse of security and judicial systems, the difficulty in accessing medical care and the general violence and insecurity of conflict. In addition, when sexual violence is used as a tactic in war, survivors can be even more at risk if they try to seek accountability from perpetrators."
*Birvan's name was changed to protect her privacy.
The Point
A harrowing story of sexual captivity under ISIS