People of Persia
When local Sydney photographer Mobinah Ahmad booked her flights to Iran, she didn't know what to expect. After arriving to perhaps one of the most controversial countries in the world, Mobinah soon realised Iran's beauty extended far beyond its architectural structures. Here are some of her snaps capturing the 'People of Persia.'
When I came back from Iran to tell everyone about my adventures, I realised there were many misconceptions about the country. Many people regard it as backward, oppressive, anti-American, pro-terrorism, and un-visitable. These have impacted the way the country and the people are perceived: almost as if 80 million people are supposed to be seen through one lens.
When I began speaking about my experiences, and showing my photographs, I noticed people were pleasantly surprised.

I have tried to present people with the broad overview of the incredible beauty and diversity of Iran. Iran has been a country of mysterious paradoxes; the historic Persian Empire, the beauty of traditional unique architecture and culture, and the political and religious movements.
This portrait series comes from two short weeks of exploring five incredible cities: Tehran, Mashhad, Esfahan, Shiraz and Qom.
I think one of the most striking thing about the Iran, is the women. Women in Iran are powerful, empowered, confident, and strong: they are businesswoman and trailblazers, respected and valued. That is not a very common perception of women from Iran as they are often seen as oppressed by their government and society. I hope this series hopes to educate others on the outside, to show them what the people really are like.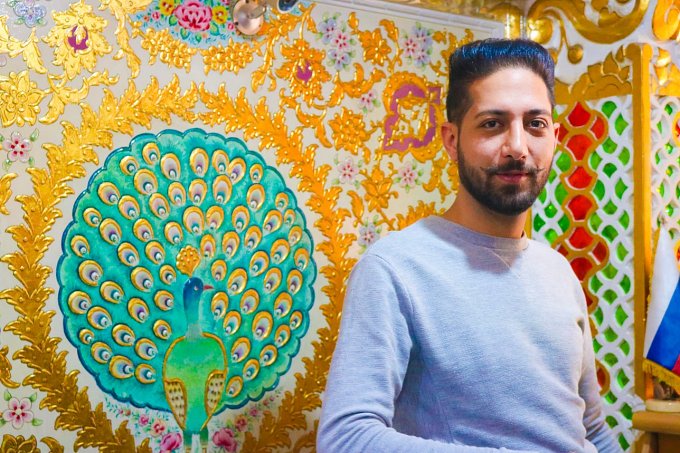 One of the managers who worked in the lobby of The Safavi Hotel in Esfahan. This hotel is stunning, covered walls to ceilings in beautiful Persian designs and artworks. I felt that this photo shows the immense beauty of Persian designs and shows that the country blends tradition and modernity in a harmonious manner.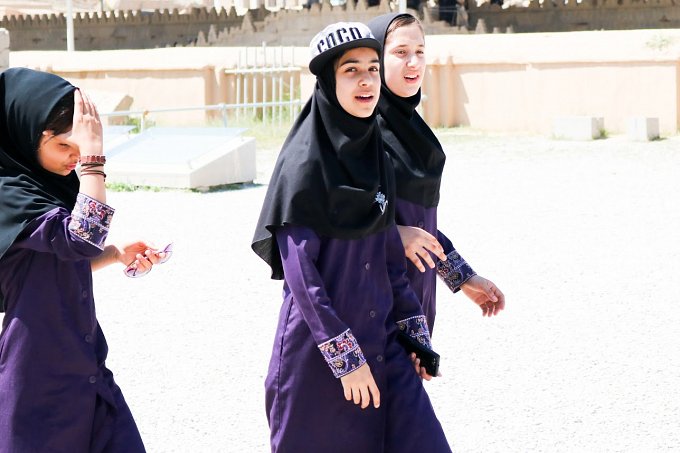 Two female school students at the historical site: Persepolis in Shiraz. I wanted people to see beyond the stereotypes of the hijab and see this cool young Iranian woman with her baseball cap over her hijab.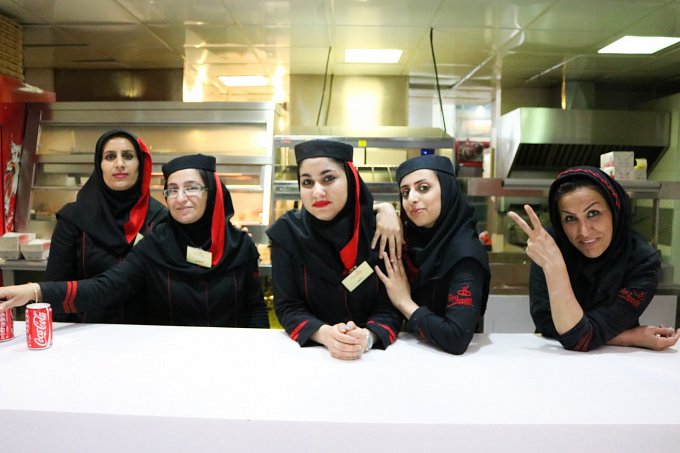 As I ordered my pizza from a restaurant in Esfahan, I talked with this group of women. When I nervously asked them for a photo, it took them 30 seconds to get together and give such a wonderful pose, full of attitude and style.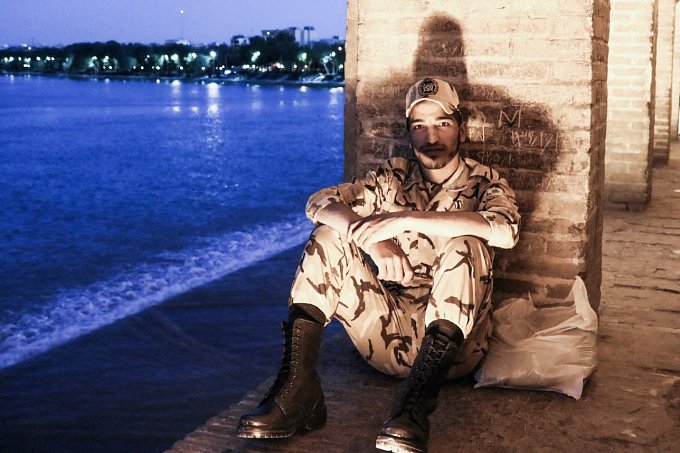 This man sits in his military uniform under an arch of Khajoo Bridge, Esfahan. I learnt that it was a legal requirement for all young men to go to military training for two years. Often you will see men walking around the city in their military uniform. Some are against the idea whilst others are passionate for serving their country.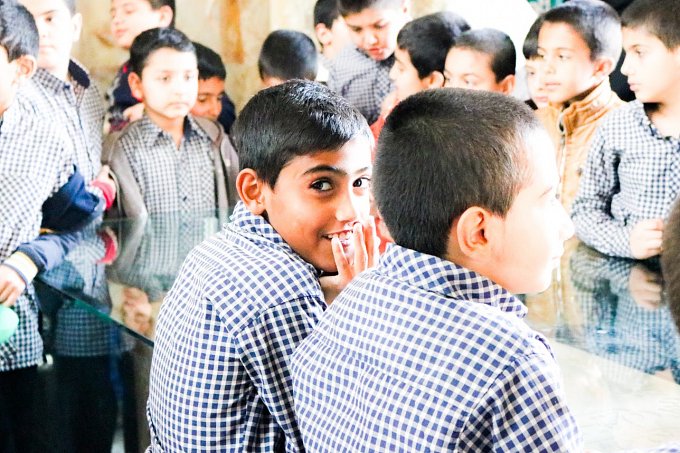 There was a school excursion in Shiraz at the mausoleum of a famous Persian poet, Saadi, to learn about poetry.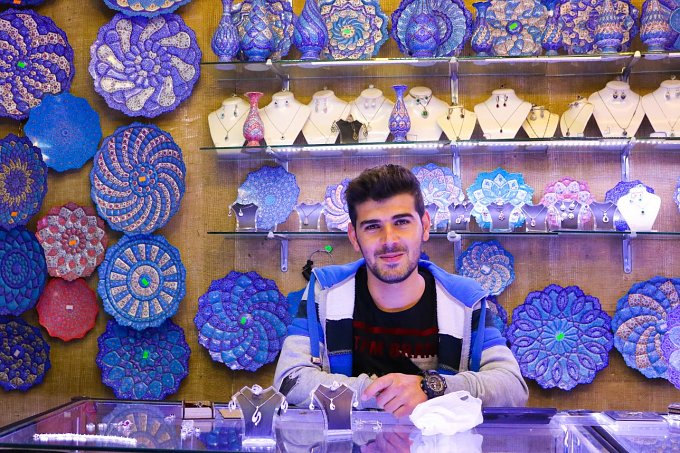 A shop keeper selling traditional Esfahani Minakari plates. When I had first asked him for a photo, he assumed I wanted to take a picture of the plates. When he realised I wanted to take a photo of him, he smiled shyly.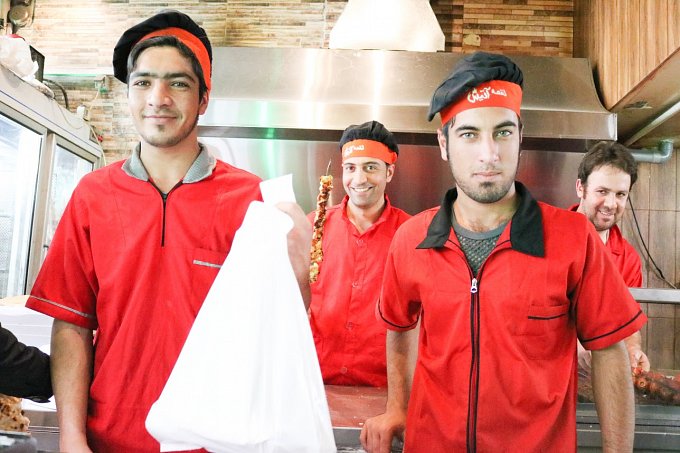 These young men work at a traditional local restaurant, 'The best Chello Kebab in Tehran'.
The Point
Local Sydney photographer Mobinah Ahmad looks beyond the lens at the people of Persia, modern day Iran.