Journey of the Iraqi Youth in Australia
Rihlat al-Shabab (Journey of the Youth) is an exhibition of video works that examine transitions, journeys, trauma and change from five emerging Iraqi Australian artists from Western Sydney. Kavita Bedford spoke with two of the young artists about how they address themes of Iraqi-Australian identity and use their art practice to carve out a sense of meaning.
Zainab Kadhim is a spoken word artist who is half-Thai and half-Iraqi and arrived in Australia in 1994. She said being part of a young collective of Iraqi artists in Australia is a unique experience.
"Art is not something particularly encouraged in our culture and getting young Iraqis to surpass boundaries of culture and language is awesome. In my mind sometimes I feel like I'm the only young Iraqi artist struggling with those cultural and societal expectations and so it was nice to be part of this project where we could relate to one another and realise I wasn't only one."
She is one of the artists to come out of Information and Cultural Exchange's Iraqi Youth Art Project, which paired the young artists with some of Sydney's leading curators, artists and academics. The exhibition includes pieces from Layal Naji, Mohammed Alanezi, Mohammad Mayahi, and Eiman Al Ubudy.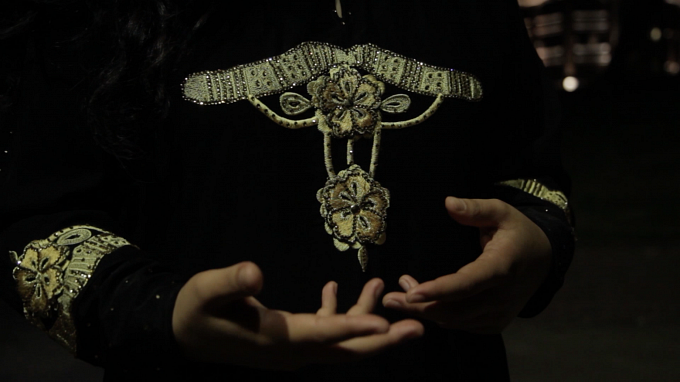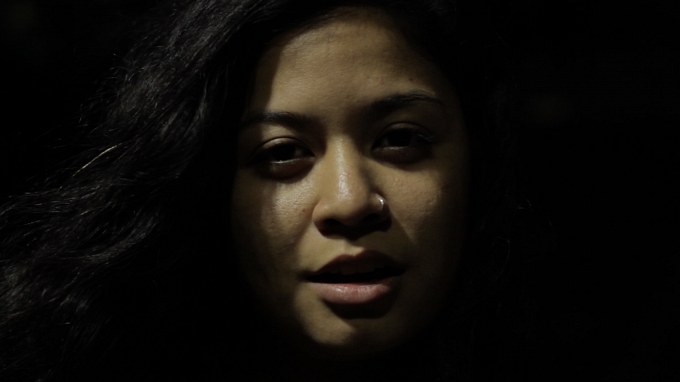 Kadhim made an experimental video, There is Nothing like Freedom with mentor and art curator Victoria Harbutt, which looks at how peace is lost to the many wars in Iraq as well as how resilience can be restored through exercising compassion for its peoples.
"In Iraq there is a civil war and this has never made sense to me. I can understand in some ways the wars about the western influences taking over but when Iraqi people turn against each other it makes no sense to me. There was a time when it didn't matter if you were Christian or Kurdish now the reality is war. I wanted to remind people that in the end we are Iraqi and we need to find a way to stop fighting."
Kadhim has previous experience working with community art projects including Tough Beauty (2013) at Casula Powerhouse, and Khalil Gibran's The Prophet REMIX (2015) and This is My Backyard (2015), both at the Bankstown Arts Centre. She has previously been mentored by artists MC Trey and Alphamama.
Kadhim's work draws from stories she had heard of her great-great grandmother, who would feed the neighbours and cook all day and lived until 113. She said the glory of the past has mixed with her own images of war-torn Iraq.
"There are so many stories of how much Iraq has changed. My dad is deeply attached as he was born there, in a town called Hela, which used to be Babylon. This is the birthplace of Hammurabi and temples and the Lion of Babylon. All the stories are about how physically beautiful the place was. I went back in 2013 and saw this. Now, the majority of temples and building have been bombed. Physically the spaces are not that pretty. As soon as people build houses they are bombed again so they stop. They don't even have a chance to re-establish themselves."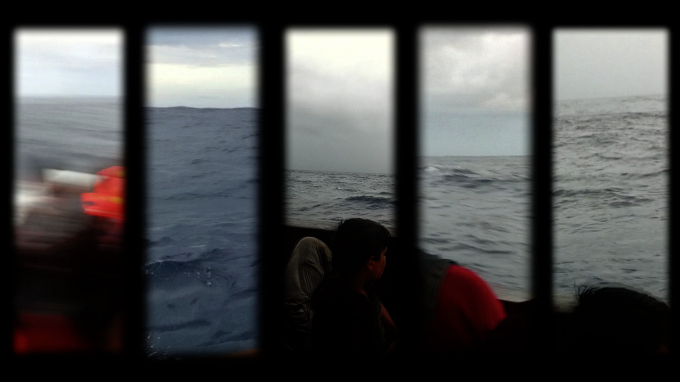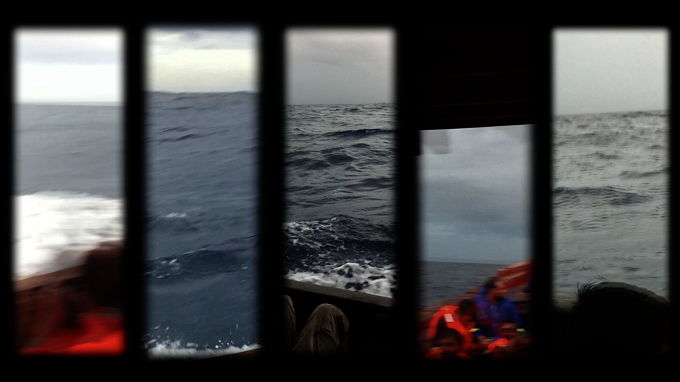 Mohammed Alenezi is a multidisciplinary artist and created his work, Why are you filming? We will all be dead soon in collaboration with Lebanese-Australian filmmaker Ludwig El Haddad.
The film includes raw footage shot by Mohammed during his journey to Australia by boat as an asylum seeker. The video shows waves tumbling against the threshold of the small boat as people run around his camera, distressed.
"This was 2013, the footage is as authentic as one could find. I am still not sure how I had the calmness and composure to record this. It was captured on my telephone. I was thinking that if I do survive, I can look back at the moment when there was a real chance it could all end. The waves and boat seemed so surreal. I still can't believe I actually experienced it. I tried to not think too much. I just wanted it to be over," said Alenezi.
The idea for using this material came from a conversation with mentor El Haddad, who explains how the mentorship developed into collaboration.
"Mohammed and I had a big talk about his journey to Australia. And what struck me the most is his ability to smile while telling me about the hardship and atrocities that happened to him on the way. We talked in depth about the footage he shot on his phone (no more than 30 seconds worth of footage,) and how to present it as an art piece. Mohammed told me about the story of a little girl who asked him, "Why are you filming? We will soon be dead." For me, that summed up Mohammed's trip. We used this quote as the start point to create the artwork, we felt that the video doesn't need more explanation," said Haddad.
The work offers a rare glimpse into a pivotal moment of Alenezi's life.
"We wanted to take the issue of asylum seekers as a whole and show a more personal view through the lens of an individual person with a face and a name," said Haddad.
While living in Iraq, Alenezi obtained a degree in theatre from Basra's College of Arts. In Baghdad he had his own studio and appeared in number productions and radio plays. His photographs have been exhibited widely throughout Iraq. Since his arrival to Australia in 2013 he has been involved in numerous projects, including his short film "The Suffering of the Asylum Seekers" and his performance in "Origin, Transit, Destination" with Australian Performance Exchange.
Alenezi said he has been humbled by the way Australians have connected with the work and their responses to the issue of asylum seekers.
"When you are not sure about if you are going to live or not, you take risks. I thought it would be great to have a record of that experience of my journey. I am a filmmaker so I like to capture moments. I didn't think I would use that footage but I felt compelled to share some of my journey after seeing the antagonism of certain sections of society when it comes to the topic of asylum seekers... I wanted to convey my message of fragmentation of self," said Alenezi.

Rihlat al-Shabab (Journey of the Youth) will be on display at:
2 April – 30 April 2016
Fairfield City Museum and Gallery, 632 The Horsley Dr, Smithfield, NSW
The Point
Rihlat al-Shabab is an exhibition of video works from five emerging Iraqi artists