Domestic Violence Number One Killer of Australian Women
Every two minutes somewhere in Australia police are dealing with an issue of domestic violence. Startling figures in 2015 showed that 400,000 of all Australians had experienced assault. Of these figures, 73 per cent of the offenders were male. It is currently the number one contributor to death, injury and ill health in Australian women aged 15-44.
"It should be the national priority. This just has to change" said Professor Kerry Carrington from the Queensland University of Technology at the All About Women conference held at the Sydney Opera House this month. Carrington's own personal experiences led her to pursue her latest research in domestic violence.
"I came from a violent family and I didn't want my kids to go through anything like that. Nothing was expected of me. I was supposed to be a checkout chick. I had to turn my anger from childhood into something better and this is now my number one passion."
Carrington told the conference that in 2015 alone, 60,000 women aged 18-35 experienced domestic violence or sexual assault. Of these, only a quarter of assaults were reported to the police. Less than five percent will proceed to a charge, and less than one percent will lead to a conviction.
"It is a hidden crime. There are a lot of reasons why women won't report. There is the shame, stigma and they are embarrassed. It is very embarrassing to report personal crimes.
Then there is the experience of reporting. The police station is a very hostile environment. Many women I spoke to said they are scared of having their children removed from them, because a child present in a domestic violent situation must be removed from it by law. And so they become anxious of that separation which deters them from reporting."



"Women in prison might use a lot of f-words, but let me tell you feminism isn't one of them."

– Kerry Carrington
Carrington said in most cases the complaints are dealt with by male police, which can be an intimidating experience for women. She said her research has shown that women would feel safer and more comfortable reporting these issues to female officers.
"We need to shift how we respond to domestic violence," she said.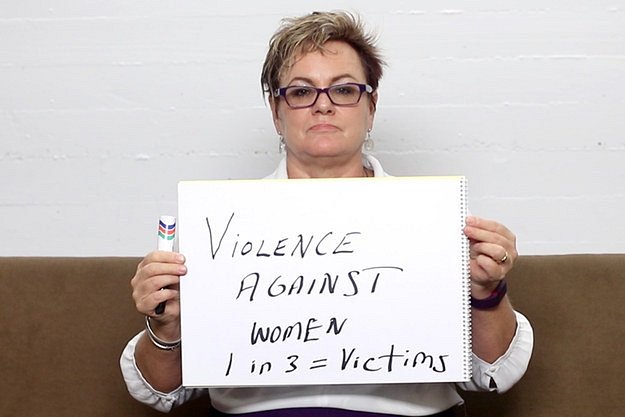 Carrington said and there is a need for education and programs on the issue that cater for diversity. She cited an example from South America, where violence against women is high.
In Brazil and Argentina, the Comisaria de la mujer y la familia (police station for women and family) has been established specifically to deal with women related issues. In Brazil, the first Comisaria was established in 1985, with 475 stations spread across Brazil by 2010. In 2011, 77% of people surveyed believe women's police stations reduced violence against women.
The concept has now been adopted in over 15 countries in South America, Africa, and South Asia. The stations address family violence, particularly physical violence, threats, as well as sexual violence. They also play a role in raising awareness about women's rights and women's security needs within the community.
Carrington's research shows it can take up to thirty attempts for women from poorer socio-economic backgrounds to leave a violent partner. For middle-class educated women, it generally can take three attempts to leave the situation.
"That statistic makes my blood run cold," one woman said from the audience.
"Because I am, thank god, one of the educated women who managed to leave on the third attempt. But I still thought my child would be taken. I found reporting it at the police station extremely confronting. And yes, I thought it was my fault. And I think if I hadn't been lucky enough to have a female police officer, I don't know if I would have followed through. So yes, I think this idea of police for women is bloody great for this country."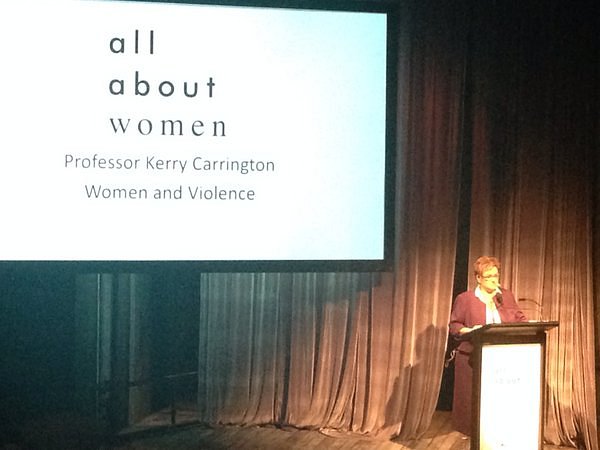 Kerry Carrington Speaking at the All About Women Festival 2016
The rise of female incarceration
Carrington's research also demonstrates a link between domestic violence and rates of female incarceration. She said rates of female incarceration in the Australian prison system have increased by 60 percent over the last decade.
"The rate of crime is going down - except notably in domestic violence – while prison rates for women are going up"
Her research illustrated women tend to serve shorter prison terms and be convicted for less serious offences than men.
"A lot of the women in our prison system have a history of trauma, domestic violence and suffer mental health issues and almost one third of women in the prison system in Australia come from an indigenous background."
She said the majority of the women in the prison system have been systematically disempowered.
"Women in prison might use a lot of f-words, but let me tell you feminism isn't one of them."


Mexican-American writer Jennifer Clement who was also featured as part of the All About Women Series is the first woman to be elected as leader of PEN International, focused on the disappearance and killing of journalists.
Speaking about female incarceration levels in Mexico, Clement said society treats women prisoners differently from male prisoners.
"In Mexico City, the men and women's jails are next to each other and on visiting day no one visits the women in jail. They visit the men. There are queues outside the men's jails. And it is heartbreaking watching the women put on makeup and get ready and wait and wait... and hardly anyone ever comes to see their mother, sister, daughter or wife. It tells us a lot about how we view women."
Clement also spoke about how many women in Mexico live in constant fear of murder, rape, or kidnappings.
"Women are stolen regionally (in parts of Mexico) because in many of those areas it is easy as they don't even have birth certificates. Let's start by letting women exist. On a global level women's lives just have to matter."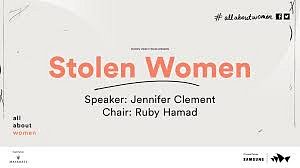 The Point
Domestic violence and female incarceration on the rise