Her Father's Daughter: meet Somali peace activist Ilwad Elam
When nineteen year old Canadian Ilwad Elman boarded a plane in 2010 to visit her mother in Al Shabab controlled Mogadishu, Somalia, she had no idea she wouldn't be returning to her Ottawa home.
Addressing a Global Youth Summit against Violent Extremism in New York, Ilwad said she was in a constant state of worry over the safety of her mother, Fartun Adan, who had returned to Somalia years earlier to carry on with the work of Ilwad's late father, the renown peace activist, Elman Ali Ahmed.
Ilwad booked her flight, packed her bags and left her comfortable life in Canada with the expectation of returning a few weeks later to continue her education.
Little did she know that seeing her mother's work first hand, and meeting the women and girls at the Elman Peace and Human Rights Centre, would change her life forever.
Soon after her arrival Ilwad found herself engaging in the work her father left behind as a legacy.
"A lot of people didn't understand what compelled me to come back here, and even more so, what caused me to stay.

– Ilwad Elman
Ilwad's father was an entrepreneur in Somalia, starting up a mechanic and electrical businesses where he would engage with young vulnerable Somali youth, including orphans and street children, training them and hiring them as employees.
Soon he would come to own fourteen businesses in sixteen districts across Mogadishu, and coined the phrase in the region, 'Drop the gun, Pick up the pen'.
On March 9, 1996, Ilwad's father, Elman Ali Ahmad, was shot in the back by gunmen, the perpetrators of the crime were never found and the case remains unsolved.
An Amnesty International's statement at the time read "He (Elman) had actively promoted a culture of peace and reconciliation and, unlike many businessmen went about unarmed."
Elman was 42 when he was killed and three years later, in 1999, his wife moved to Ottawa, Canada.
Ilwad and her mother now run the Elman Peace and Human Rights Centre, and work on the ground with vulnerable young people and women in the region.
"A lot of people didn't understand what compelled me to come back here, and even more so, what caused me to stay," Illwad said,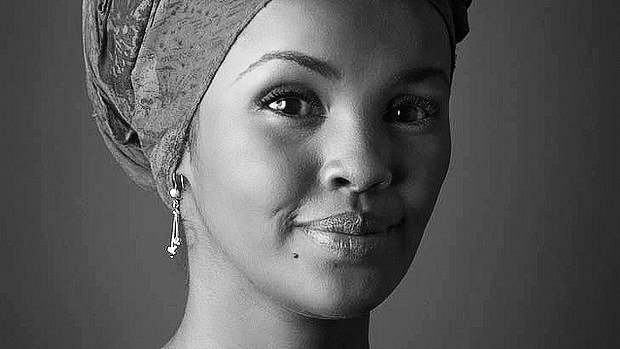 "It's hard not to be here. I've been back to Canada several times but every time I'm there I feel I'm just so much more of use around here. I feel guilty almost. Things are changing so rapidly in Somalia. It's like we're in the middle of a revolution and I feel like I'm a part of that," she said.
Ilwad said although she loves what she does and enjoys working with her mother, she knows they're lives are at risk.
"I'm now doing the work that my father was killed for doing...I fear for my mother every day. I want to shield her, and I know she feels the same way about me," she said.
In addition to their work on gender-based violence, the Elman centre also works with disenfranchised young people and former child soldiers.
Ilwad said, "The reasons why some people joined armed groups like Al Shabab is different. Some do it for substance based on economics, some of them it's because they've become separated from their families or are orphaned , others is because of ideology. These are all things we aim to tackle through the intervention we have in Somalia."
The Elman centre tries to rehabilitate the young people they work with so they can contribute positively to rebuilding Somali society.
"By eliminating those grievances that they have, we are able to help people that were contributing to armed conflict to now become ambassadors of peace. We do this through the socio-economic rehabilitation and reintegration of those who are directly involved with an armed group" said Ilwad.
Ilwad urged governments and policy makers to seriously consider young people when tackling violent extremism.
She said, "We need to engage with those that are at the very grassroots. They are part of the solution."
The Point
Young Somali peace activist follows in her father's footsteps.