Review Pictures in My Heart: Seeking Refuge – Afghanistan to Australia
Pictures in My Heart is a book that explores the lives of a group of Hazara Afghan refugees who arrived in Australia by boat in 1999 and 2001. They lived and worked in the regional city of Murray Bridge in South Australia on Temporary Protection Visas while awaiting permanent protection. When an important figure in their community committed suicide, they began to participate in a health program that culminated in the artworks, stories and photographs in this book.
In his foreword to the book, Australian human rights barrister, Julian Burnside, puts the recent arrival of Afghan Hazara refugees in the context of the longer story of Australian multiculturalism.

"The success of multi-culturalism in Australia is recent. The first big wave of migration of 'foreigners' (that is, people not from Britain) came after the end of the Second World War. They were called 'wogs' and 'dagos', and these were not terms of affection. We were not much troubled by the hardships they had endured. Old Australians complained that New Australians were too religious, they had too many kids, they didn't learn English, they didn't fit in. The women dressed all in black from head to foot and their food was weird: coffee, with froth on the top. Spaghetti didn't come from a tin. And, heaven help us, they ate squid.
It would be difficult to read through this book and not feel a greater understanding of Hazaras and their culture

– Julian Burnside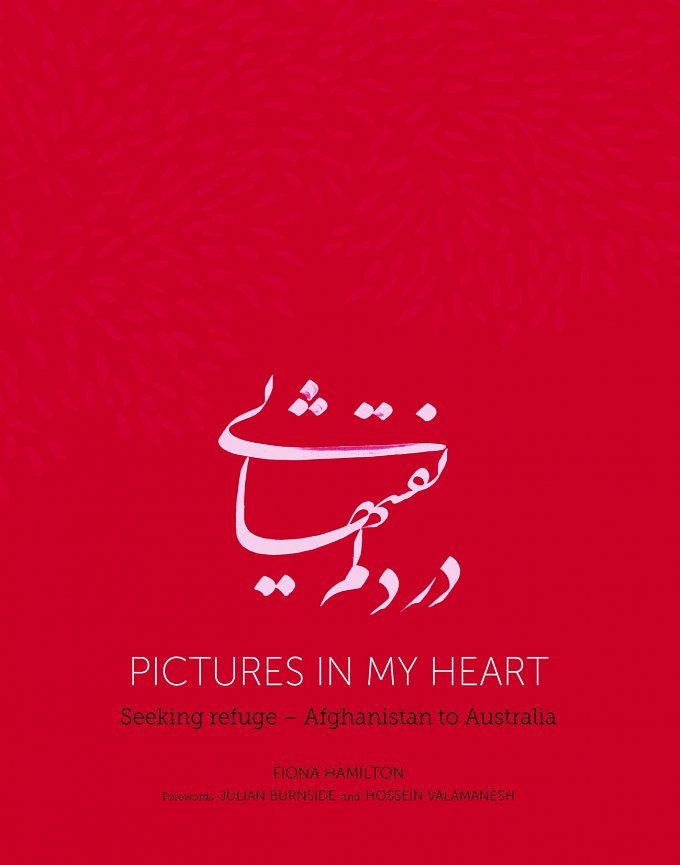 It took another generation for us to notice the richness of the culture they brought with them. But we had been prepared for their strangeness, in part, by growing up with Grimm's Fairy Tales. It is tempting to say that their integration was made easier by them being Christian, but Roman Catholicism and Greek Orthodoxy were not really seen as acceptable to Protestant Australians; and Italian Catholics were not an easy fit with Irish-Australian Catholics.
Cultural differences bring out the tribalism in most of us.
But the photographs, artworks and stories in this book help bridge the cultural divide. It would be difficult to read through this book and not feel a greater understanding of Hazaras and their culture: the importance of family, their love for a landscape quite alien to ours, their connection to community, their deep affection for a country they were born to but cannot safely live in. And their genuine gratitude that we (despite a rancid political environment) have allowed them to be safe."
The publisher of Pictures in My Heart has kindly permitted The Point Magazine to feature some of the book's personal stories that illustrate how families persevered in Afghanistan, and how they have found new hope in Australia.
Click here to read the story "Death's Echo" by Younis Yousefi.
The Point
Read stories of hope and survival by Afghan Hazara refugees from South Australia