"The Homs Dream": Aussie journalist shares lessons from the Arab world
In January 2010, I made a decision to leave Australia for an intimate affair with the Arab world. But what I didn't realise was that over the next five years I would witness the chain of revolution, discontent, and conflict that would change the Arab world forever.
My parents were Lebanese nationals who migrated to Australia in 1969 with their two eldest children. My mother was born in the Syrian city of Homs, an unknown city that was brought to global attention by the tragedies rooted in the Syrian conflict.
Born, raised and educated in Australia, I abandoned corporate Sydney for the Middle East to immerse myself with the rich cultural and linguistic traditions of the region, to understand my heritage and to visit Syria frequently. I expected to spend considerable time in Homs, moving from house-to-house for mint red teas, long lunches, trolling the gold souks, and adoring ottoman interiors.
But what I didn't realise was that over the next five years I would witness the chain of revolution, discontent, and military crackdowns that would change the Arab world forever. As Syria plunged into despair, so did my own dreams and expectations for my future there.
In March 2010, I began working for the region's largest English-speaking broadcaster in the Arabian Gulf – the Al Jazeera network. In the desert processes and procedures were slow and tedious. Nothing was ever guaranteed with "inshallah" (God willing) tagged on the end of every conversation like an irrefutable disclaimer. But infuriating time lapses were forgiven by cute cups of tea, warm chats and delight over my full time return to bond with the region's way of life. Although Qatar was decorated with impractical high rises, extravagant chandeliers, and decadent interiors, its true nature was earthy and modest where spirituality, family and community dominated social life. The sharp contrast between artificial excess and the landscape of nuts, spices, and incense gave an early indication that nothing in the Arab world was ever what it seemed.
"Returning to Sydney with these experiences, I wanted to share just how resilient, warm, and hospitable Arabs were despite suffering horrendous tragedy and injustices on a daily basis."
In July of 2010, I took a break from the desert and flew to the Syrian capital of Damascus. A noticeable fresh and youthful vibrancy was about the city centre. Urban looking cafes and trendy fashion boutiques had popped up since my earlier visits. The city's project development was driven by Homs municipality and dubbed "The Homs Dream". Teenagers and early twenty trend setters proudly told me that Homs would become the next Beirut – the Lebanese capital which stood for Arab modernism, European art, fashion, and freedom of individualistic style - far from Syria's conservative and outdated social norms. I had as much faith in Homs' transition as I had in my own, and I was ever more convinced that Syria would provide me with a future filled with new friends, a holiday residence home and never ending summers.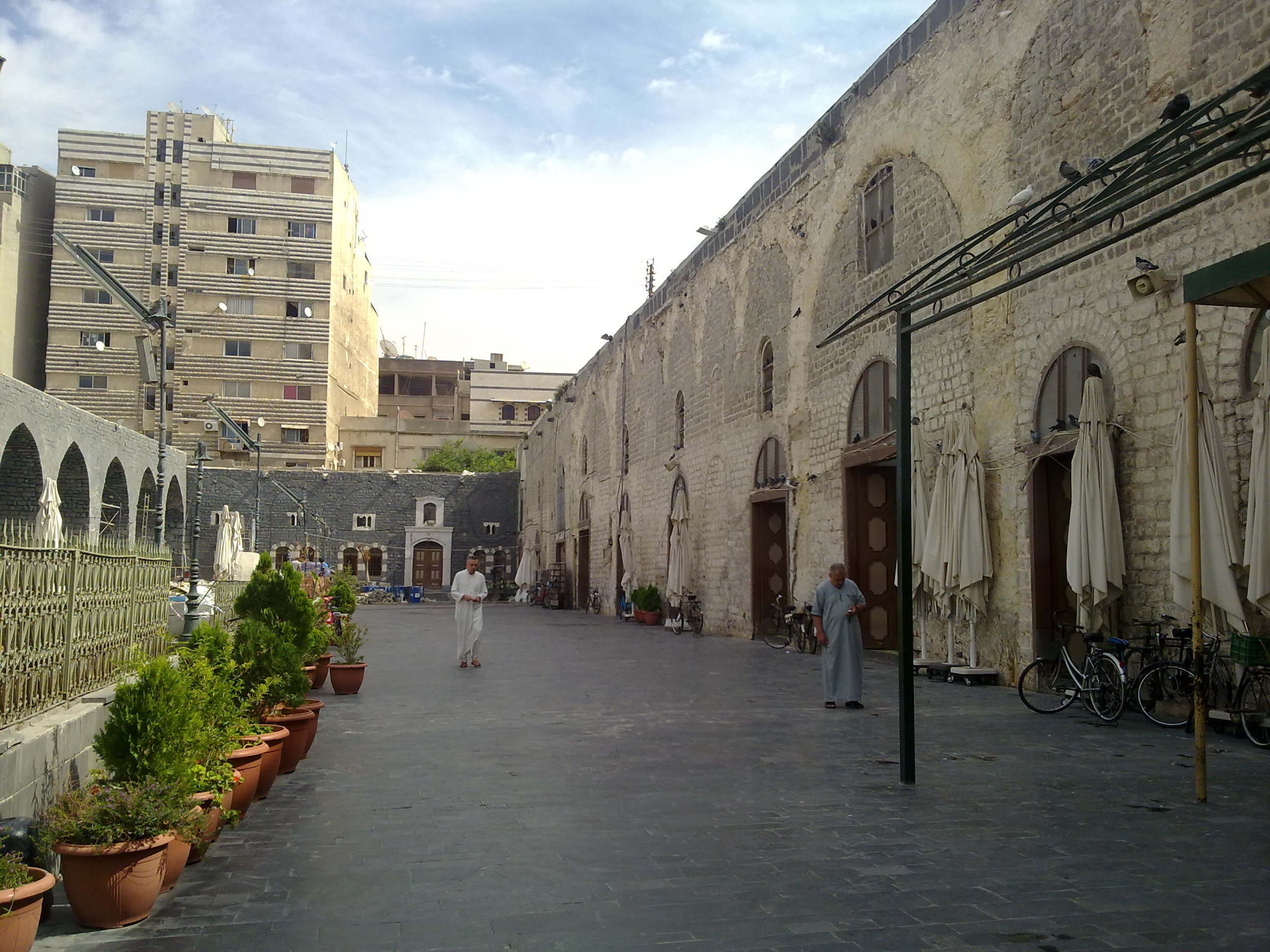 Beshr Abdulhadi @ Creative Commons
But by the following summer of July 2011, "The Homs Dream" was shattered and newly titled "home of the revolution". Idyllic depictions of Syrian song, poetry and folkloric dance were peeled away by images of child funerals, street protests, and people struggling to breathe in equipment deficient hospitals after their towns had been smothered by chemical weapon attacks. Every day, images of desperate Syrian people and children were splashed across news bulletins across globally. Syria's transition would no longer resemble a dream of modernity and prosperity but rather a nightmare filled with bloodshed, heartache, and evacuation. Some Arab intellectuals and Syrian observers perceived the revolution as a sacrifice for Syrian political freedom. Others feared the uprising would be hijacked by foreign interests and lead Syria down to an ultimate path of destruction lining it up to be the next Iraq.
Most Arabs debated the drivers of Syria's conflict but would typically conclude that it was "politics and money". People in the Arab world were quick to criticise regional and international governments for acting in self interest. They blamed commercialisation and exploitation of oil and gas reserves in the region by western companies. Arabs, including Syrians, were critical of international news and government policies. They were reluctant to allow the conflict to poison their view of people from different cultural, ethnic or religious.
Those whose lives were transformed by the conflict were not sold on the necessity of war. Generations of Bedouin women from Homs had been displaced, residing in a UNHCR camp for two years by April 2014. Located in North Lebanon, the camp's living conditions were horrendous and inhumane - nothing more than a breeding ground for disease and dejection. A grandmother prayed for God to stop the war wishing a return to her old life in Syria. They had no option but to wait for assistance from the Lebanese government or UN agencies that were already short of donor money. Their young boys were forced to collect money on Lebanese streets, reselling pieces of chewing gum, stickers and pens, and anything they could find.
This conflict had destroyed their lives and their peace. But still, these Bedouin women remained hospitable, warm and generous with their cups of tea and letting us play with their babies. They were still proud to be Syrian and by reminiscing over their simple days on the farm, where they were free to roam and chase the seasons, they managed to keep elements of the Homs dream alive.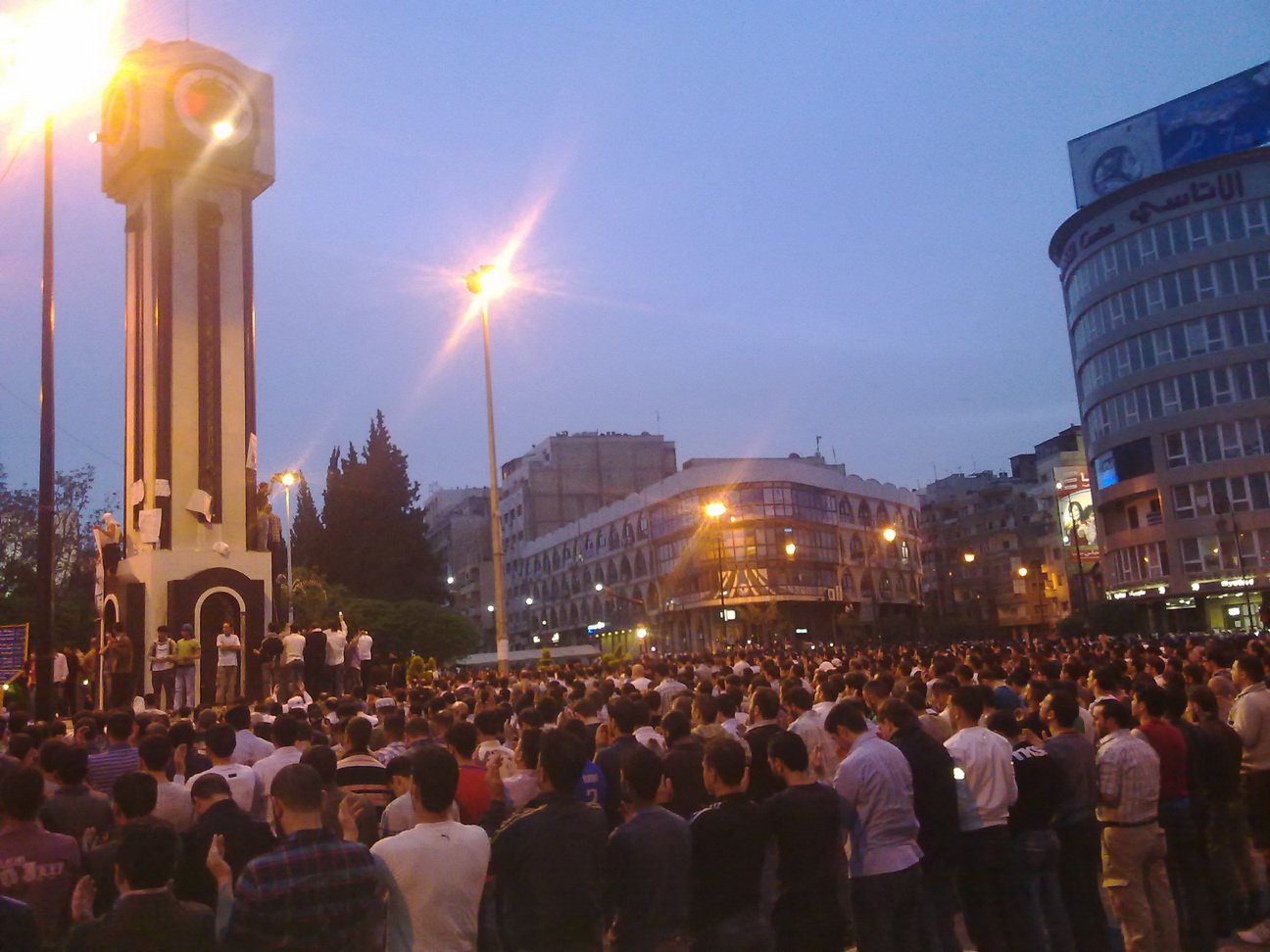 Homs Syria Protest 2011 @Creative Commons
Returning to Sydney with these experiences, I wanted to share just how resilient, warm, and hospitable Arabs were despite suffering horrendous tragedy and injustices on a daily basis. I wanted people to know that the Arab world was not only what they saw on the news. I wanted people to know that "hobb" (love) not war still dominated the Arab mind set and that I was proud to have met so many people who prevented negative attitudes from destroying harmonious relationships with others from different social, ethnic, and religious groups.
Although I didn't fulfil my Homs dream, my time in the Middle East blessed me with remarkable ability to embrace the beauty that traditional cultures present, to note the many layers and complexities of any conflict, and to challenge myself beyond the intellectual prison I had given myself. In the midst of turmoil and heartache the Middle East gave me the tools to build a new dream.
The Point
Aussie Al Jazeera journalist shares lessons from the Arab world